Cryptocurrency markets show bearish momentum today as Bitcoin and Ethereum struggle to hold support. Metaverse crypto coins are also down slightly, with most coins dropping between 1-and 10% in price. For those brave enough to buy the dip, this makes it an excellent opportunity to accumulate underrated Metaverse crypto coins that could show significant price gains during the next bull run. Let's look at our pick of the top three Metaverse crypto coins with a market cap under $20 million to watch in April 2022.
Note: The list below is ordered by the current market capitalization, lowest to highest.
3. MILC Platform (MLT) – $15.6 million
Launching its token in May 2021, MILC Platform (MLT) is a blockchain-based Metaverse platform built for the media industry. MILC is looking to bridge the gap between content creators and their audience by combining blockchain technology, artificial intelligence, and virtual reality to create its Mediaverse platform.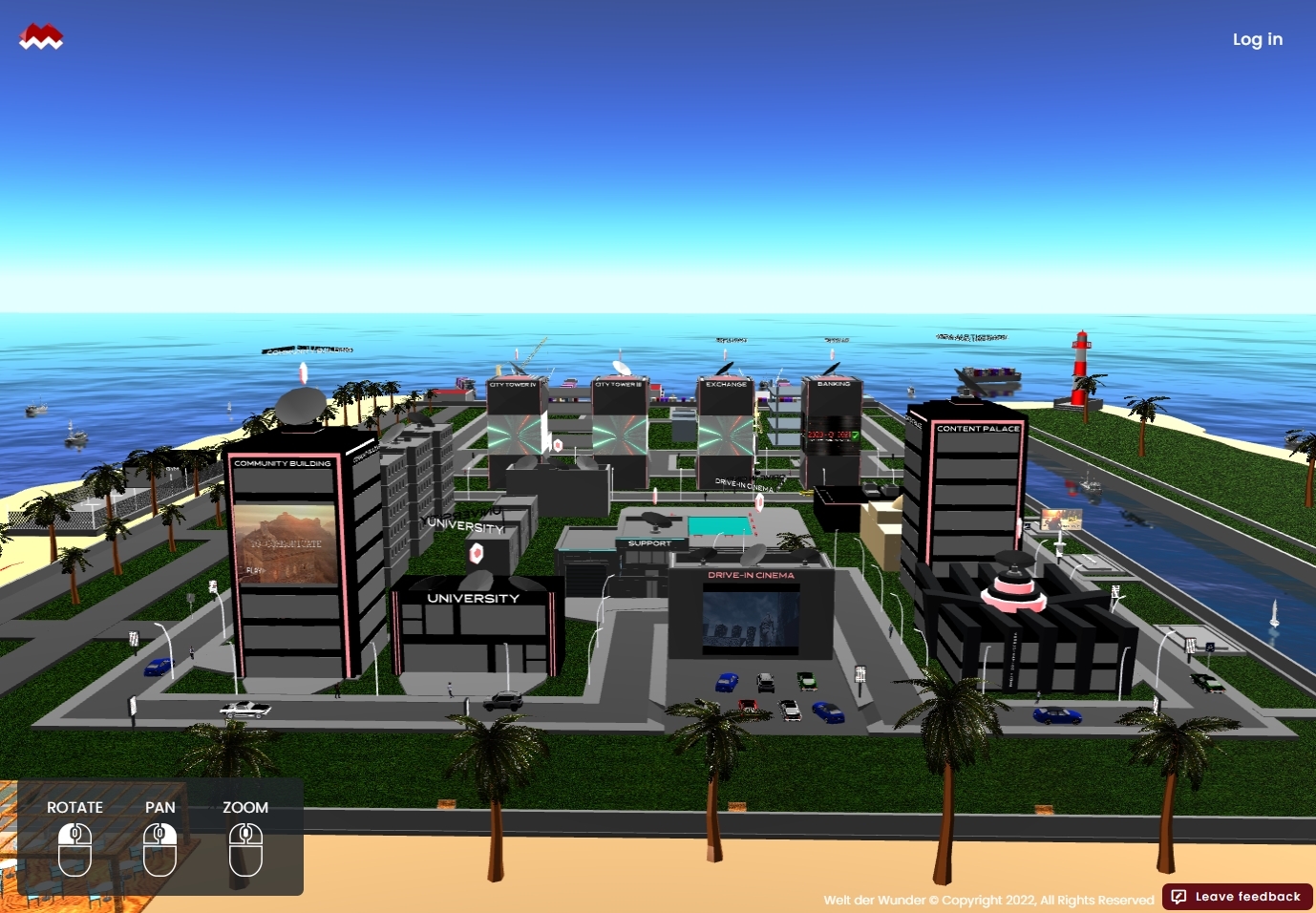 MILC Platform includes a social community dashboard like Twitter, where users can create an account, make posts, and interact with others.
The platform's primary selling points are its partnerships with world-class brands in and out of crypto, including Welt der Wunder TV, a top-rated TV network based in Germany and Switzerland. Moreover, MILC recently partnered with BitHotel, a Metaverse crypto coin built around a social realm integrated with the P2E model to allow users to earn significant rewards.
MLT was one of the top-performing cryptocurrencies last week, rising by over 30% in a single day. One reason for the bullish momentum last week is that the team secured partnerships with various brands and grew its ecosystem.
In addition, the team released its Q1 quarterly review for 2022, where the team hit several developmental milestones. MLT is a highly underrated project that's currently undervalued with a current market cap of $15 million, making it a must-watch in April 2022.
MLT is the primary utility asset for MILC, called the Media Licensing Token. Its primary utility includes distribution to users as rewards, licensing content, and more.
You can buy MLT on PancakeSwap, Uniswap, Gate.io, and more.
2. vEmpire DDAO (VEMP) – $15.9 million
Launched in September 2021, vEmpire DDAO (VEMP) is a top-rated Metaverse crypto gaming guild like Yield Guild Games. It features a Decentralized Autonomous Organization at its core, and the platform features a unique staking mechanism enabling holders of existing Metaverse crypto coins to earn significant rewards. For example, ApeCoin holders can stake the token on vEmpire DDAO to earn rewards during these volatile times.
In addition, vEmpire DDAO also features a play-to-earn blockchain and NFT-based trading card game called vEmpire: The Beginning. Users can find its NFT collection on OpenSea, which features exceptionally well-designed NFTs that are relatively affordable.
vEmpire's collection features 582 items spanning 116 owners. The current floor price for an NFT in the collection is 0.12 ETH, roughly $342 at writing. The total volume traded for the collection is 170 ETH, approximately $485k.
vEmpire DDAO's mission is to decentralize the Metaverse, empowering its members to stake their assets on the platform to earn rewards together.
While vEmpire's price is struggling today, dropping by over 6%, it was one of the top performers last week, rising by over 30%. vEmpire is a must-watch in April 2022 and one of the most underrated Metaverse gaming guilds in crypto. In addition, if you're part of the ApeCoin community and are looking to earn rewards on your existing APE tokens, we recommend checking vEmpire's staking dashboard.
VEMP is the primary ERC-20 and BEP-20 utility asset on the platform, utilized for staking, rewards, and governance.
You can purchase VEMP on Gate.io, CoinW, MEXC, PancakeSwap, BitMart, etc.
1. EPIK Prime (EPIK) – $19.7 million
Launched in August 2021, EPIK Prime (EPIK) is a top-rated Metaverse NFT marketplace featuring fully authenticated and licensed collections with unique utilities. EPIK Prime features over 1000 collections from AAA gaming brands, and if you're an avid gamer, we recommend checking out the platform.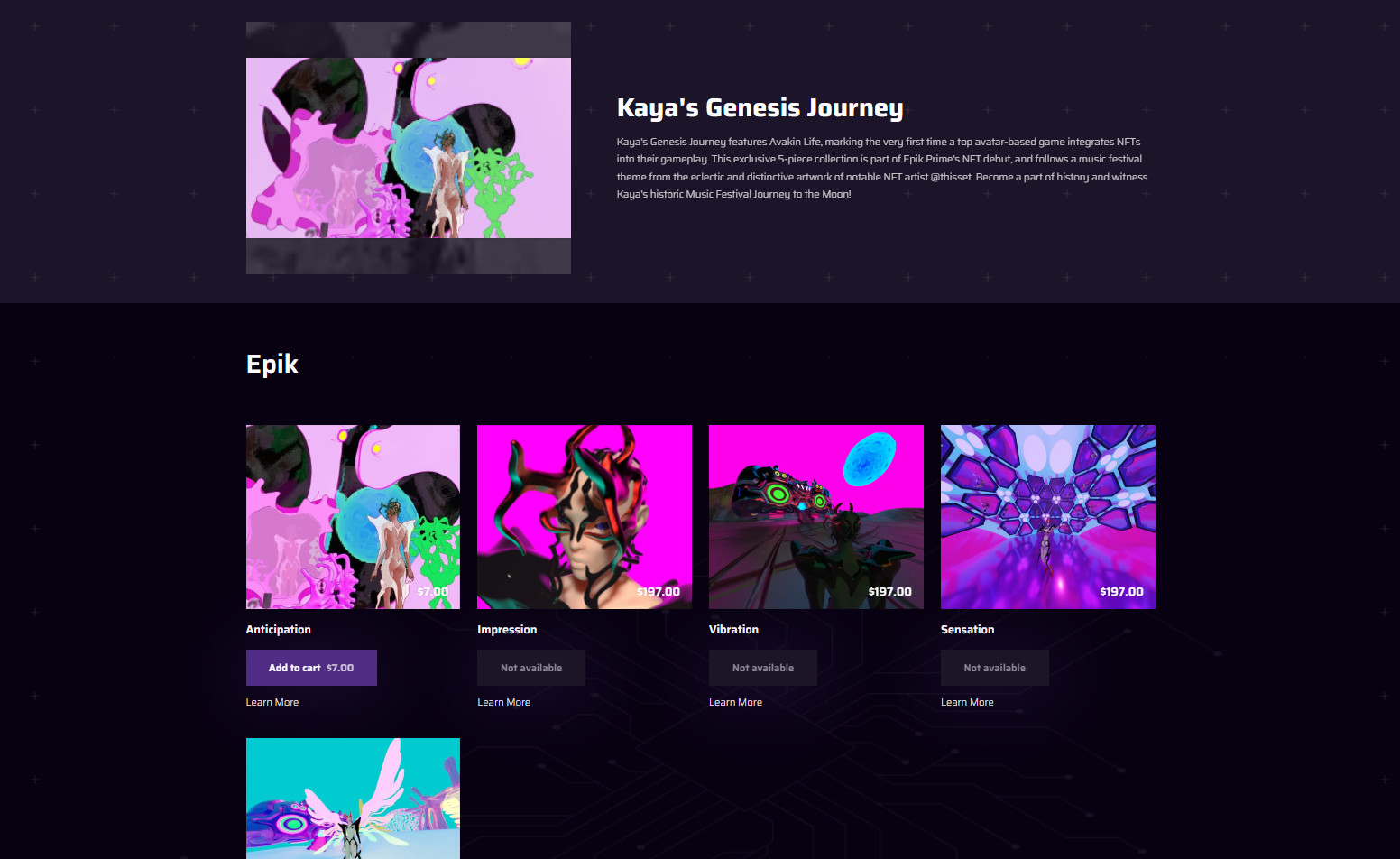 EPIK Prime's NFTs are not only fully licensed with the top gaming brands but also feature unique utilities in the various games. For instance, the Splitgate collection allows users to redeem the characters inside the game and show them off to their friends and other players.
In addition, EPIK Prime is also building ts Metaverse, dubbed the Epikverse. The platform's virtual world will consist of VR spaces, a network of games providing an engaging and immersive experience to its members.
The primary utility asset on the platform is EPIK, which includes both ERC-20 and BEP-20 versions on the Ethereum and BNB chains. EPIK can be used to buy NFTs on the platform and will be the main utility asset in the Epikverse.
As one of the most unique NFT marketplaces on the market, with fully licensed collectibles from leading brands, EPIK Prime is a must-watch in April 2022. In addition, with its sub $20 million market cap, EPIK could see significant price gains during crypto's next bull market.
You can purchase EPIK on BKEX, Bitrue, KuCoin, PancakeSwap, Uniswap, Huobi Global, etc.
Disclosure: This is not trading or investment advice. Always do your research before buying any Metaverse crypto coins.
Follow us on Twitter @themerklehash to stay updated with the latest Metaverse news!
Image Source: pitinan/123RF