Metaverse Crypto coins are plenty, and for those new to the space, it might be challenging to navigate the numerous projects and figure out which ones have utility and long-term potential. Low market cap Metaverse crypto coins are some of the most popular options for new traders, as they can provide the most significant price growth during the next crypto bull run. This article looks at our pick of the top three Metaverse crypto coins with a market cap below $7 million to watch in May 2022.
Note: The list below is ordered by the current market capitalization, lowest to highest.
3. FaraLand (FARA) – $5.8 million
Launched in June 2021, FaraLand (FARA) is a BNB-based Metaverse crypto coin describing itself as the most significant war game on the blockchain. FaraLand features iOS and Android versions with an upcoming PC client scheduled to launch later this year.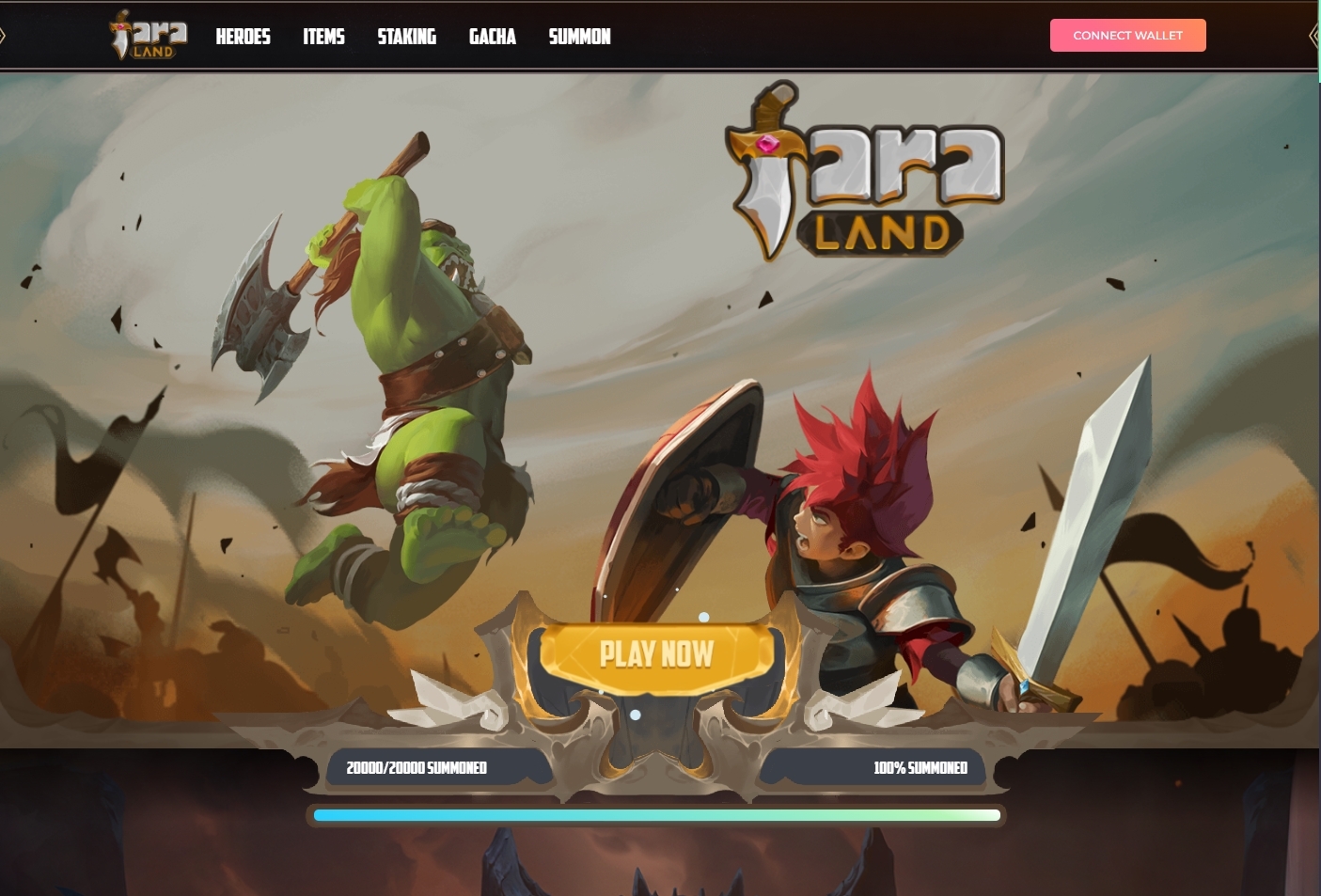 FaraLand includes PVP and PVE modes, allowing users to explore its Metaverse and the various creatures living on the continent.
The game's goal is to progress through a series of quests to find a way to seal the Demon Lord Beelzebub. Through the players' journey, they collect heroes along the way to overcome challenges. During each quest, the choices that players make can alter the storyline and expose them to hidden treasures and the game's lore.
FaraLand's platform features a robust NFT marketplace with over 1 million items sold, with a total trading volume of over 3.3 million FARA (roughly $1 million at writing).
Users can connect to the marketplace via a Web3 wallet like MetaMask and explore the various items, materials, and equipment on the platform.
FaraLand also features a staking/finance dashboard enabling FARA token holders to earn significant rewards on their holdings. The TVL is $2.9 million, speaking to the tremendous support for the project.
With a current market capitalization of $5.8 million, FaraLand is a highly underrated and undervalued project that's a must-watch in May 2022.
The primary utility asset on the platform is FARA, a BEP-20 asset on the BNB chain. Users can interact with the FaraLand Metaverse, purchase NFTs on its marketplace, stake tokens on its finance dashboard, etc.
You can purchase FARA on PancakeSwap, LBank, MEXC, Biswap, XT.COM, Hoo, Decoin, etc.
2. Sensorium (SENSO) – $6.3 million
Launched in May 2020, Sensorium (SENSO) is a next-generation virtual reality and Metaverse platform looking to combine the latest technology to create a next-level experience for its users.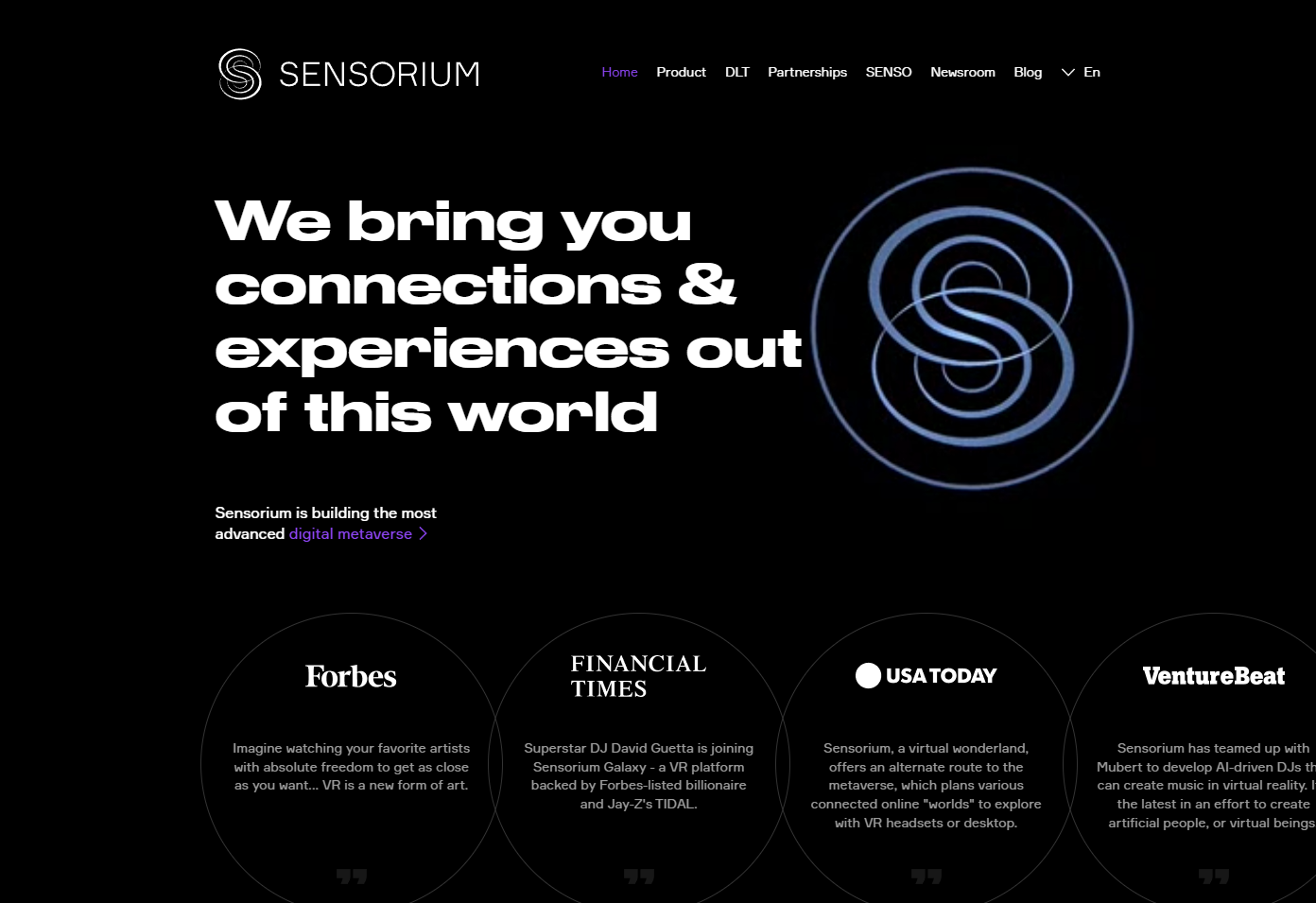 Sensorium combines Artificial Intelligence and blockchain technology to enable an immersive Metaverse to engage the user. Funded by billionaire Mikhail Prokhorov, Sensorium is one of the most underrated Metaverse projects on the market right now, with a relatively low market capitalization of $6.3 million.
One unique selling point for Sensorium is its numerous partnerships with iconic artists like David Guetta, Steve Aoki, Armin van Buuren, Black Coffee, etc. The platform will feature dozens of high-quality VR activities such as music concerts, games, and social activities to awaken the senses and drive diverse, frequent, and stronger human connections.
The project's Metaverse is called Sensorium Galaxy, and in Q1 2022, it hit a significant milestone when it onboarded over 100k users to its ecosystem. We recommend checking out the Sensorium Galaxy mobile app available on Android and iOS devices if you haven't yet.
The primary utility asset on the platform is SENSO, an ERC-20 asset living on the Ethereum blockchain. SENSO's main utilities include interacting with its Metaverse, purchasing items, etc.
You can buy SENSO on HitBTC, Bittrex, KuCoin, Poloniex, FMFW.io, Gate.io, BitForex, etc.
1. Revomon (REVO) – $6.8 million
Launching in April 2021, Revomon (REVO) is our top pick for the most underrated Metaverse crypto coin with a market cap below $7 million, featuring a Metaverse VR game inspired by Pokemon.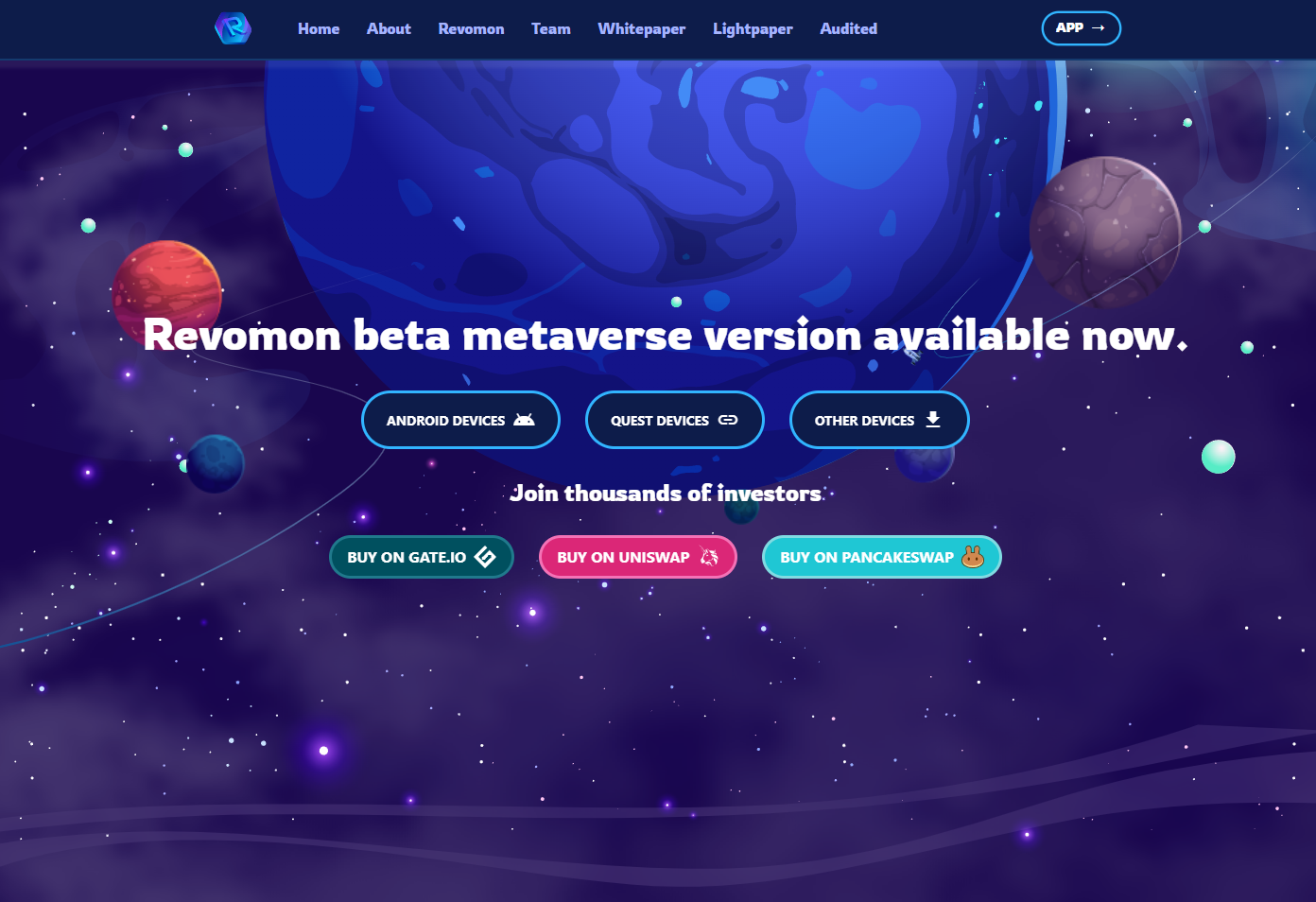 Revomon (REVO) features a fully-functional virtual reality game users can currently download on their Oculus Quest devices and test out for themselves. It's a Pokemon-inspired Metaverse enabling players to collect monsters and earn rewards via its play-to-earn model.
The game is built with the Unity game engine and features a colorful Metaverse similar to VR Chat. If you're looking to try out a new blockchain-based game with unique mechanics and are a fan of Pokemon-style monster hunters, we recommend giving Revomon a chance. The game is currently in beta but open for anyone to check out, completely free of charge.
Moreover, Revomon also includes a DeFi dashboard allowing REVO token holders to stake their tokens and earn rewards for farming liquidity to support the project and its ecosystem. Users can also browse NFTs on the platform, participate in DAO governance, and more.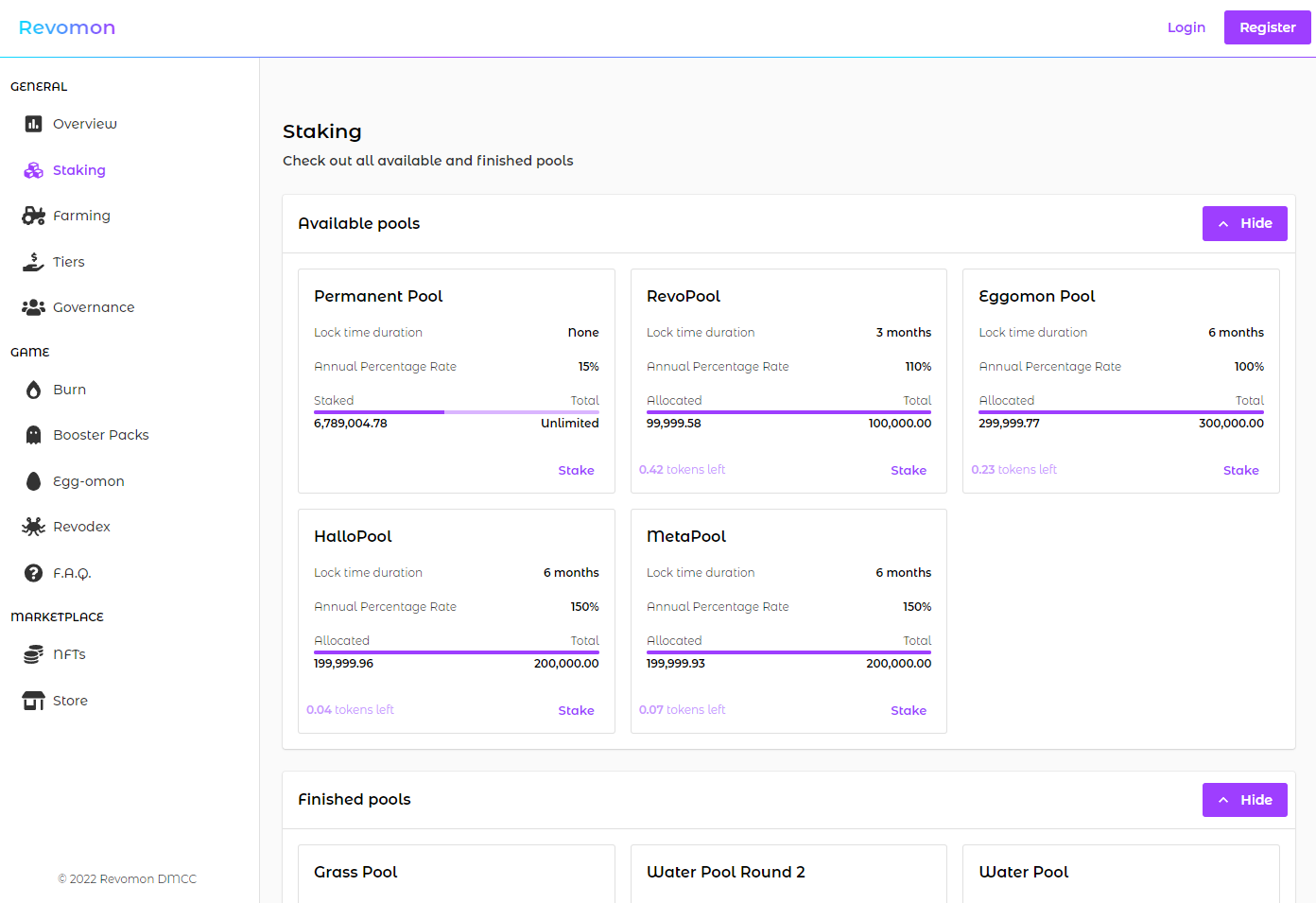 To connect to Revomon's dashboard, users must log in with a Web3 wallet like MetaMask and set it to the correct chain.
With a current market capitalization of $6.8 million and a 24-hour trading volume of $752k, Revomon is one of the most underrated and undervalued Metaverse crypto projects. The team has proven that it can build next-generation Metaverse apps and offers a full-fledged ecosystem for its users. Revomon is a must-watch in MAy 2022 and could see significant price growth during crypto's next bull run.
The primary utility asset on the platform is REVO, featuring both BEP-20 and ERC-20 versions living on the BNB and Ethereum blockchains. Users can use REVO to purchase in-game items, participate in DAO governance, stake it for rewards, etc.
You can buy REVO on CoinTiger, BKEX, Gate.io, PancakeSwap, Uniswap, XT.COM, etc.
Disclosure: This is not trading or investment advice. Always do your research before buying any Metaverse crypto coins.
Follow us on Twitter @themerklehash to stay updated with the latest Metaverse news!
Image Source: sirinapa/123RF