Metaverse Crypto coins are showing significant bullish momentum today, with ApeCoin hitting a new all-time high, Mines of Dalarnia rising by over 70%, and Chromia showing upwards of a 20% price growth. The Metaverse coin sector has tremendous potential. Today, we look at our pick of the top three projects with a market cap below $320 million to watch in April 2022, ordered by the current market capitalization, lowest to highest.
#3 Chromia (CHR) – $249 million
Launched in May 2019, Chromia (CHR) is a unique and top-rated relational blockchain built for new-generation Metaverse and NFT applications. Chromia features an intuitive infrastructure that allows developers to create blockchain-based dApps and deploy them seven to ten times faster than traditional development platforms like Solidity.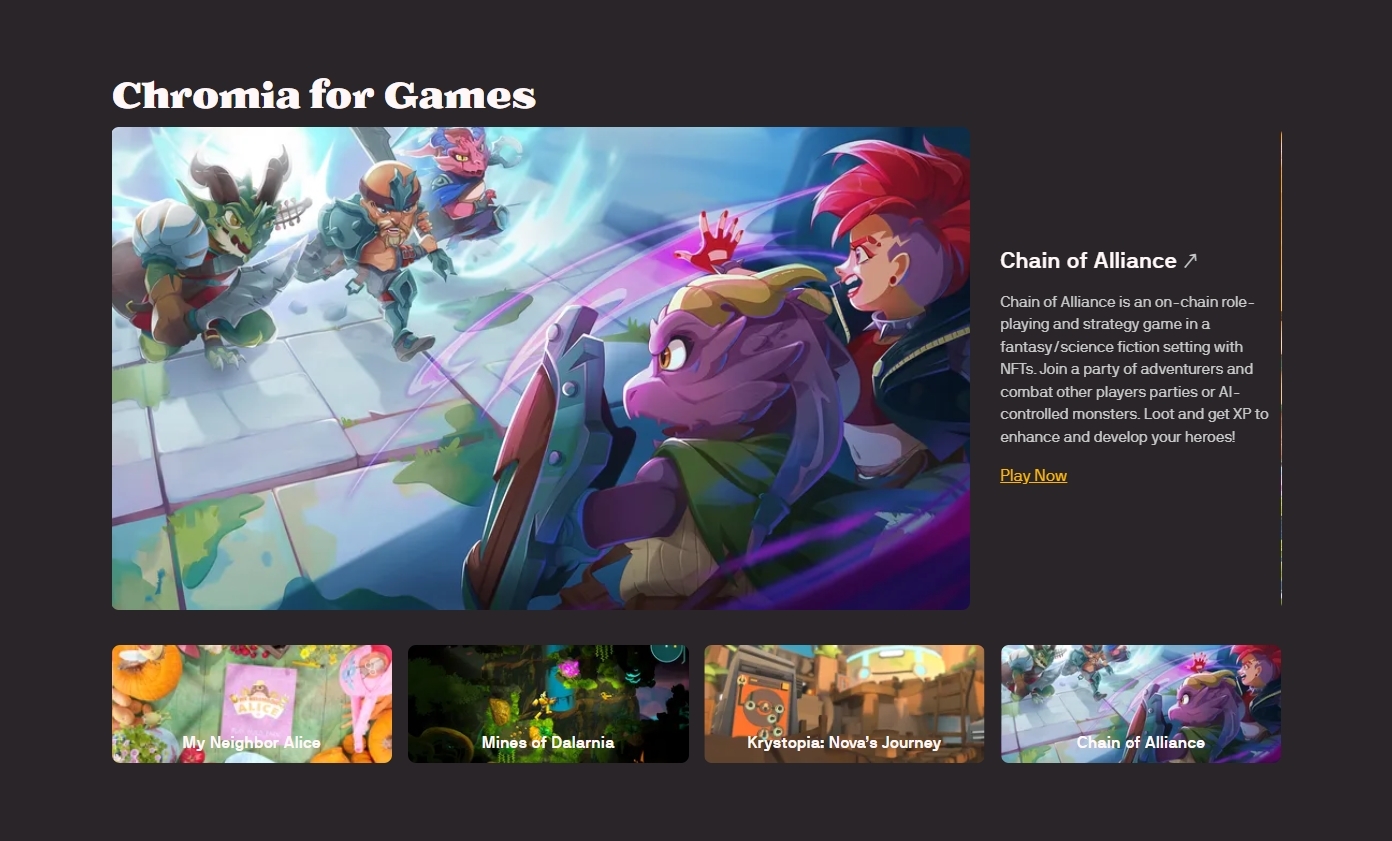 Chromia is also compatible with the Ethereum Virtual Machine, making it easy for developers to port their apps to other EVM-based layer-1 blockchains like Ethereum and BNB chains.
CHR's blockchain can be considered a competitor to WAX since both are next-generation chains built explicitly for Metaverse, VR, and NFT-based applications in mind.
Chromia already features two significant games on its platform, including My Neighbor Alice (market cap of $191 million) and Mines of Dalarnia (market cap of $299 million). This means Chromia is a blockchain that can clearly sustain high-traffic Metaverse applications and has tremendous potential moving forward.
In addition, Chromia's current valuation of $249 million is exceptionally undervalued since some games built on the blockchain are valued higher. Think of it as if Ethereum's valuation was lower than some applications built on it. This means CHR could see significant price growth during crypto's next bull run and the blockchain and its native token is a must-watch in April 2022.
CHR is the primary ERC-20 utility asset on the platform, living on the Ethereum blockchain. CHR can be used to pay for hosting fees, as a reserve for applications built on the platform, transaction fees and collecting payments, etc.
You can buy CHR on Poloniex, FTX, Bithumb, PancakeSwap, BitGlobal, KuCoin, etc.
#2 Mines of Dalarnia (DAR) – $299 million
Launching in November 2021, Mines of Dalarnia (DAR) is one of the top performers today, rising by over 70% in response to its mainnet launch on April 26th. The current pump came out of nowhere as the DAR token almost doubled in price within 24 hours!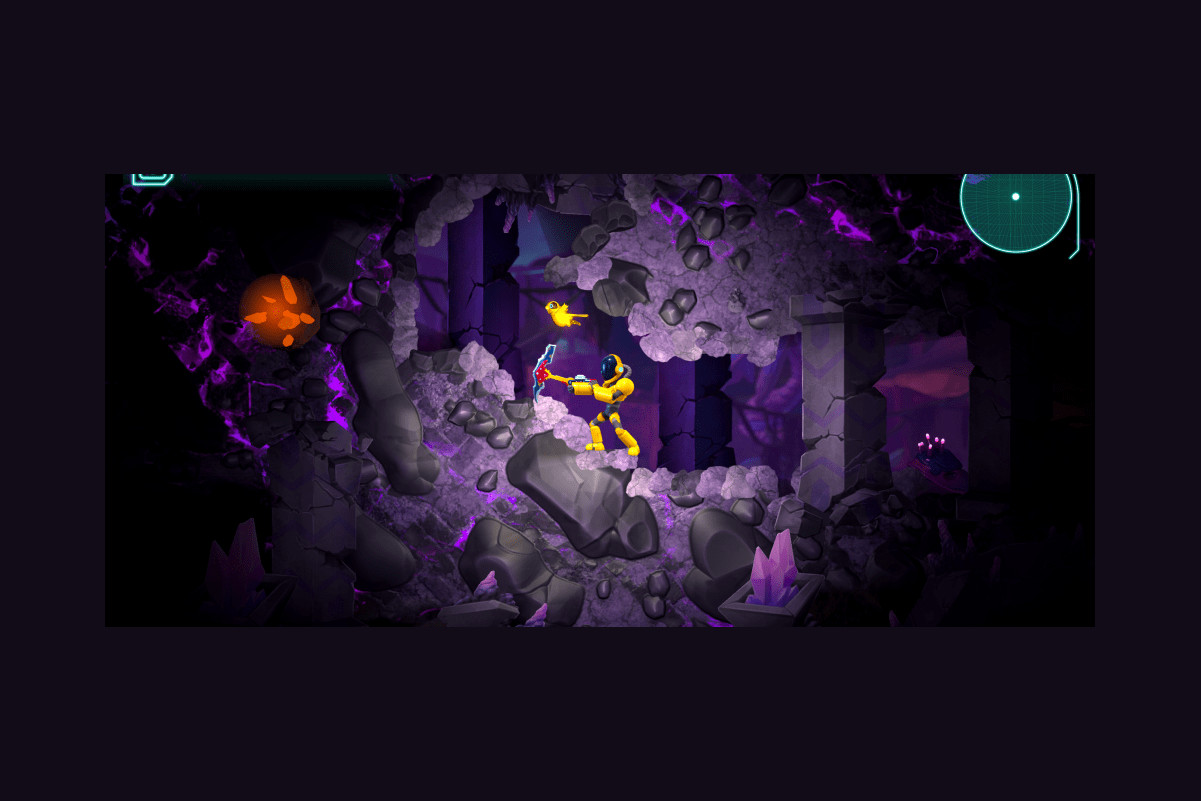 Mines of Dalarnia is a 2D blockchain and NFT-based game revolving around users mining assets and using DAR tokens to upgrade their characters and equipment. Mines of Dalarnia also enables players to purchase virtual real estate on the platform through expeditions.
Each time a player goes on a mining expedition, the landowner will receive a portion of the rewards collected, enabling a passive income and an incentive for landowners to purchase virtual real estate in Mines of Dalarnia.
The game is 100% free to try, and we recommend checking it out if you're looking for an underrated Metaverse game to set your sights on. With the recent mainnet launch, it is no surprise that DAR's market cap increased by over $100 million within 24 hours as the market responded well to the game's release.
DAR is the primary utility asset on the platform, including both ERC-20 and BEP-20 versions. The token's primary utility is claiming mining rewards, paying for in-game assets, purchasing expeditions, buying virtual real estate, etc.
You can purchase DAR on PancakeSwap, Crypto.com, Binance, Gate.io, etc.
#1 Illuvium (ILV) – $319 million
Launched in March 2021, Illuvium (ILV) is an open-world Metaverse RPG game built on Ethereum (ETH). The game revolves around users exploring an open world, capturing deity-like creatures called Illuvials, and assembling their army of creatures to take on battles, complete quests, and progress through the game.
Users can hunt NFT-based creatures and add them to their arsenal. The game will feature over 100 Illuvials, each possessing unique traits and skills. Like in Pokemon, players can train, upgrade, and fuse Illuvials into powerful evolutions to increase their power and build their special Illuvial team.
In addition, the Illuvium team will feature a unique battle mechanic, similar to the popular 90s strategy game title Heroes of Might and Magic, where users engage in turn-based gameplay and battle to dominate the map.
While the game is still in its early stages, the team launched a staking dashboard enabling ILV token holders to earn significant rewards on their holdings.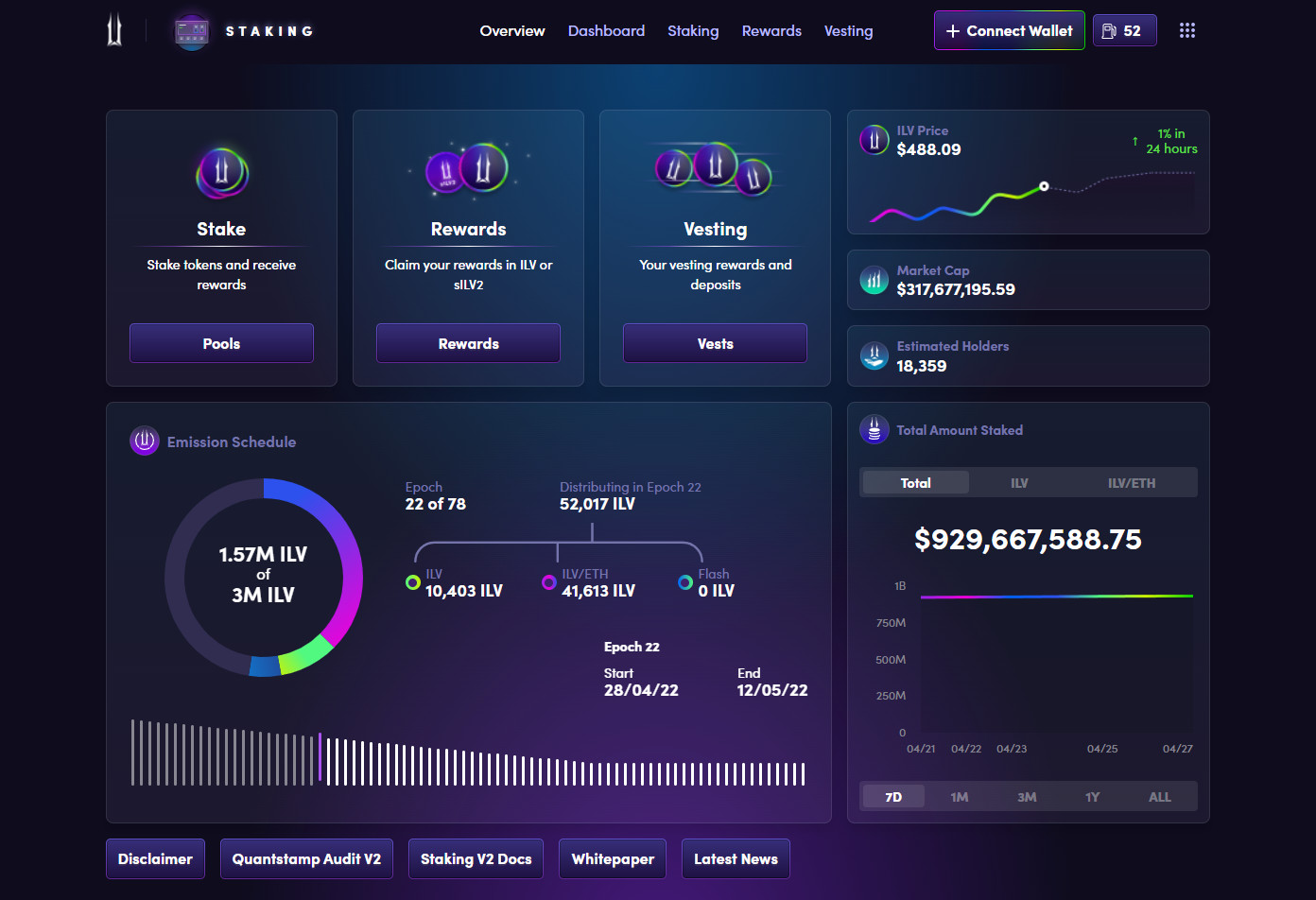 Over $1 billion worth of ILV has been staked on the platform, marking one of the highest amounts staked for a Metaverse crypto coin. This signals the tremendous community support for Illuvium, making it a must-watch in April 2022 and beyond.
ILV is the primary utility asset on the platform, an ERC-20 token living on the Ethereum blockchain. It's worth noting that ILV also features a Solana version. ILV's primary utility includes governance for the DAO and will be used to upgrade Illuvials and interact with the Illuvium Metaverse.
You can buy ILV on Binance, Poloniex, Crypto.com, Bitkub, MEXC, ZB.COM, Bitget, and more.
Disclosure: This is not trading or investment advice. Always do your research before buying any Metaverse crypto coins.
Follow us on Twitter @themerklehash to stay updated with the latest Metaverse news!
Image Source: katisa/123RF