Cryptocurrency markets are nothing short of rough right now, with Bitcoin and Ethereum struggling to hold support. Metaverse Crypto coins have traded sideways the past couple of weeks, with some even showing bullish momentum. This article looks at our pick of the top three Metaverse crypto coins with a market cap below $42 million to watch in June 2022, ordered by the current market capitalization, lowest to highest.
3. Victoria VR (VR) – $39.9 million
Unit Price: $0.05307
24-hour Trading Volume: $15.2 million
Launched in December 2021, Victoria Virtual Revolution (VR) is a Metaverse crypto project building its digital world with Epic Games' Unreal Engine 4. The project's slogan is "where your imagination is the only limitation."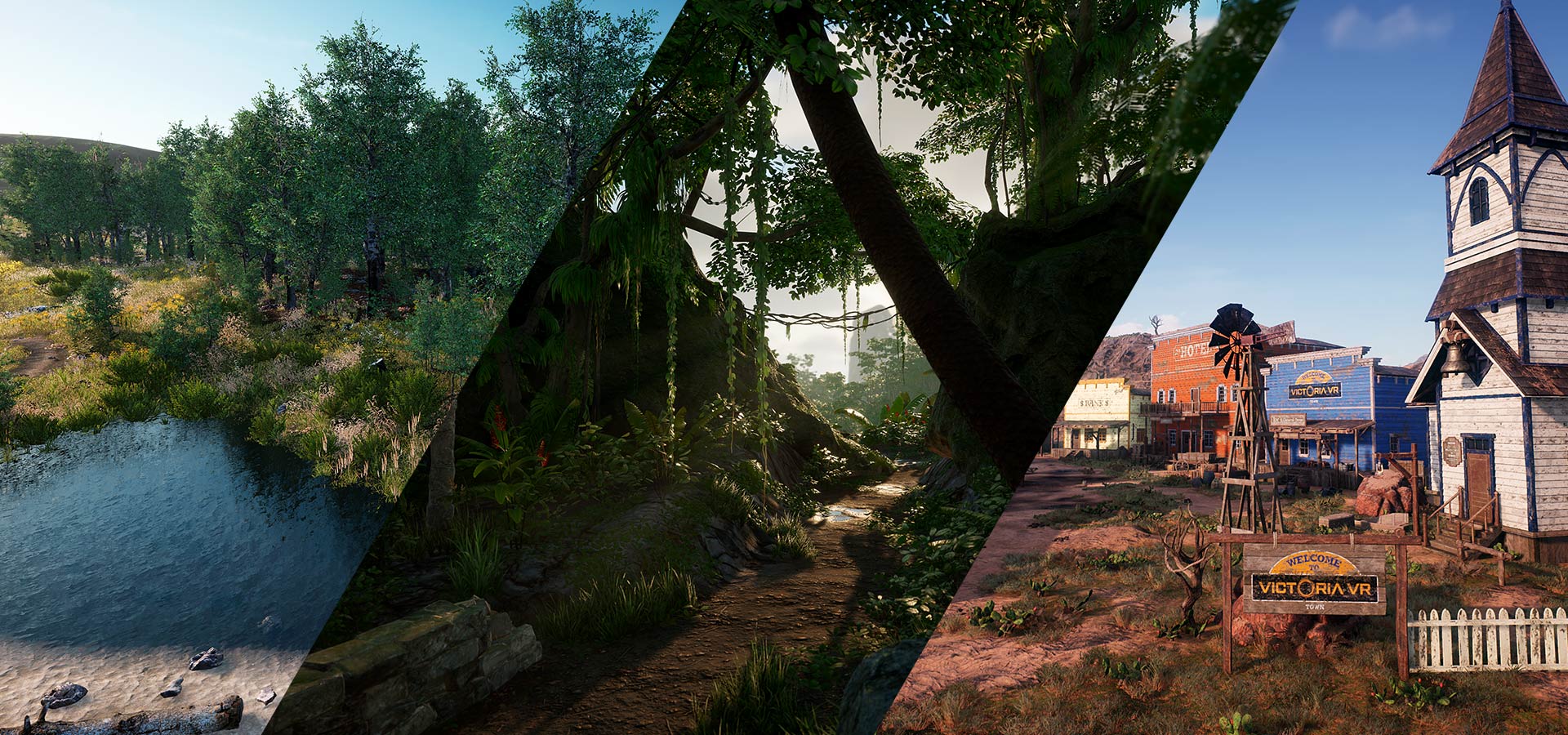 Victoria is creating a high-definition player experience unlike anything on the market right now. Its digital realm is looking to replace existing experiences in education, business, and entertainment.
Victoria VR will also incorporate several game aspects into its Metaverse, gamifying the experience with an MMORPG-style model enabling players to take on quests, build characters, and progress through the world by leveling up.
What makes Victoria VR unique is its quality-focused design and the fact its team leverages the latest technology such as Unreal Engine, Oculus, Intel, and much more to create meaningful partnerships to accelerate the production and adoption of the project.
While Victoria's Metaverse is not yet open to the public, the project already featured its land sale where users could purchase plots of land in the Metaverse called VR Lands. Users have complete control over designing their Metaverse land. The possibilities are endless.
For those that missed the VR Lands sale, users can stake VR tokens on the platform's finance dashboard to support the project and earn significant rewards.
VR is the primary utility asset for the platform, an Ethereum-based ERC-20 token enabling users to stake it for rewards, purchase land, and interact with the Victoria VR Metaverse.
You can buy VR on Uniswap, KuCoin, BitMart, Gate.io, etc.
2. Bloktopia (BLOK) – $40.1 million
Unit Price: $0.004791
24-hour Trading Volume: $7.3 million
Launched in October 2021, Bloktopia (BLOK) is yet another highly underrated Metaverse crypto project also building its Metaverse with Epic Games' Unreal Engine. However, unlike Victoria VR, which utilizes Unreal Engine 4, Bloktopia is creating its digital realm with the latest Unreal Engine 5 for an even better quality experience.
Bloktopia's Metaverse revolves around a massive 21-story skyscraper which comprises the open world for Bloktopia. Each floor in the building features unique experiences and enables users to purchase land.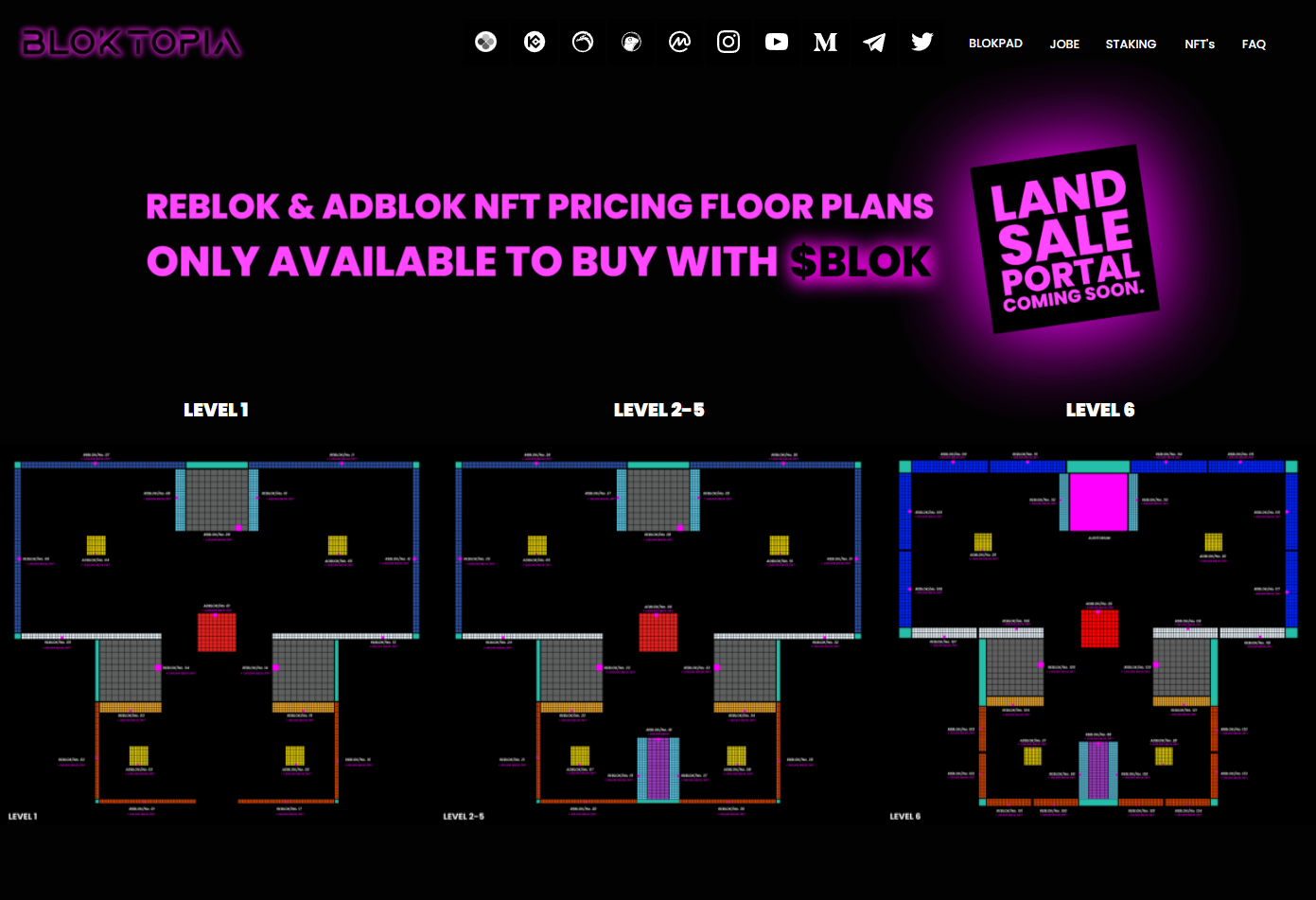 Bloktopia's Metaverse is also still in development, like Victoria VR. While the Metaverse is still being built, Bloktopia is gearing up for their land sale that's coming soon. Moreover, Bloktopia also includes several staking pools for users looking to support the project and earn rewards while waiting for the development to finish. Unfortunately, the staking pools are currently closed.
Bloktopia features some of the best community support on the market and has tremendous long-term potential. The fact it's building its Metaverse with Epic Games' Unreal Engine 5 will make Bloktopia one of the highest-quality, immersive, and engaging projects to launch in cryptocurrency.
BLOK is the primary utility asset for the project, which will be the main asset in its Metaverse. BLOK's utilities include buying virtual real estate, staking, and interacting with the Metaverse.
You can purchase BLOK on Gate.io, Uniswap, LATOKEN, KuCoin, etc.
1. UFO Gaming (UFO) – $41.1 million
Unit Price: $0.000001586
24-hour Trading Volume: $1.4 million
Launched in July 2021, UFO Gaming (UFO) is a space-themed, fully decentralized social Metaverse gaming project integrating the latest crypto concepts such as gaming, virtual real estate, NFTs, etc.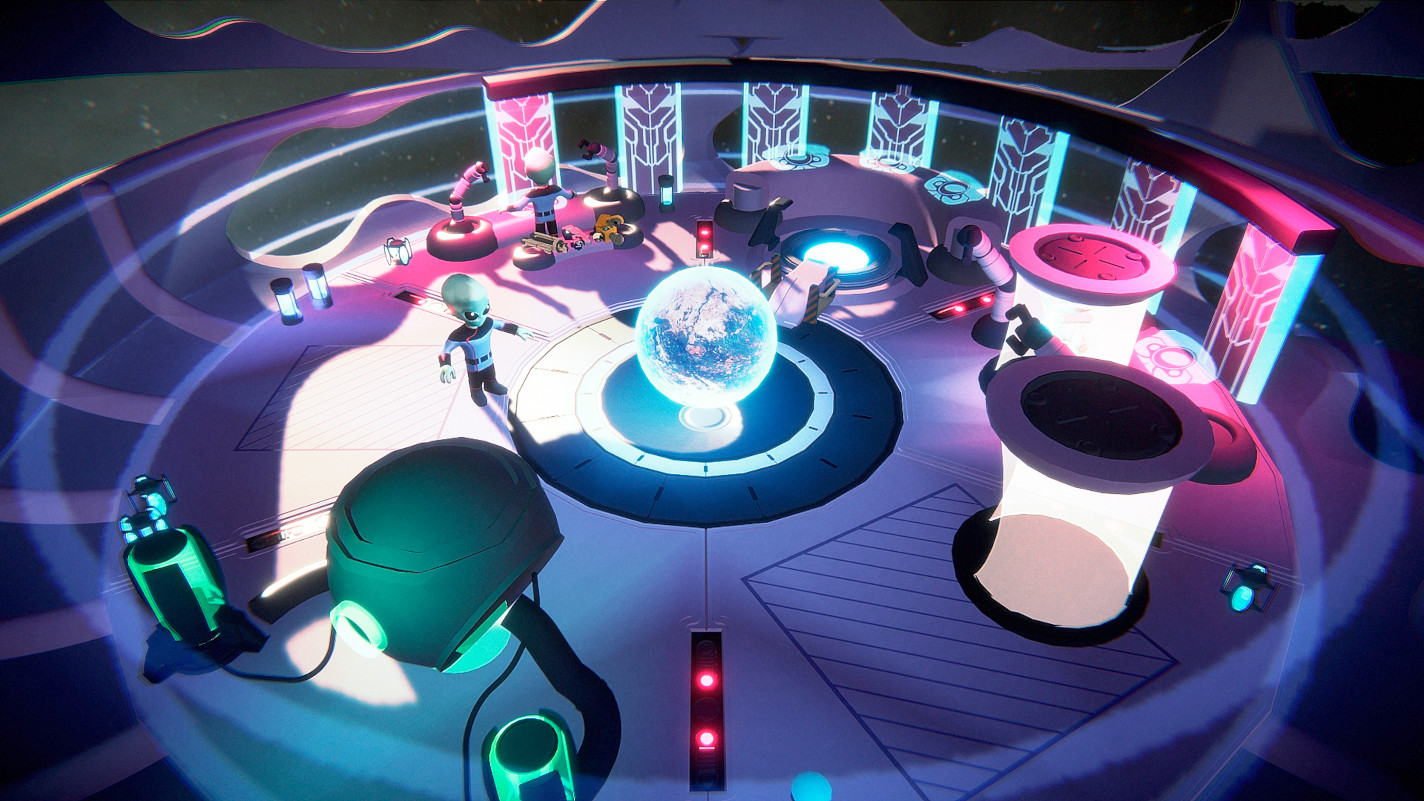 UFO Gaming (UFO) will include a robust 3D experience featuring a collection of planets, each with their unique play-to-earn game governed by a Decentralized Autonomous Organization (DAO).
UFO Gaming's Metaverse is called "The Dark Metaverse" and includes a space-themed futuristic world with several play-to-earn free-to-play games. In addition, UFO Gaming will consist of a Metaverse project launchpad, virtual real estate marketplace, and interoperable NFTs with unlimited utility.
The project's first game, Super Galactic, will incorporate the popular play-to-earn model allowing users to generate passive income within its ecosystem. The game is currently in development, but Super Galactic opened its doors to alpha testers last month. The full version should be coming later this year.
🤖 Overclocking, Shield Shockwave, Emergency Shielding, Thunder Strike, and Blink are just a few of the new powers you'll discover on your Super Galactic voyage.

🎮 On April 25th, 1200 alpha testers will be able to experience our debut game's initial public edition. Alpha test. pic.twitter.com/JTieKiLbCU

— UFO Gaming (@TheUFOtoken) April 22, 2022
UFO Gaming's current valuation of $41 million is highly undervalued, and the project is a must-watch in June 2022. While current market conditions are less than favorable, the UFO Gaming team continues to work on their product in preparation for the release.
UFO is the primary utility asset for the project, an ERC-20 utility token living on the Ethereum blockchain. UFO also includes a Solana version. In addition, the project features UAP, another utility asset enabling users to breed NFTs that can be obtained by playing the game.
You can buy UFO on LBank, Gate.io, Uniswap, KuCoin, etc.
Disclosure: This is not trading or investment advice. Always do your research before buying any Metaverse crypto coin.
Follow us on Twitter @themerklehash to stay updated with the latest Metaverse news!
Image Source: kate3155/123RF