With the number of cryptocurrencies on the market, it was only a matter of time before someone released a trending COVID-19 themed token. Covid Slice is precisely that, a BEP-20 token on the Binance Smart Chain that's looking to capitalize on the COVID pandemic with their play-to-earn and Web3 enabled blockchain game. Let's take a closer look at Covid Splice and its COVID19 token.
What Is COVID Slice (COVID19)?
Launched today, on January 18th, 2021, COVID Slice is a play-to-earn game built with the Unity game engine. It's a 2D in-browser game similar to the popular Fruit Ninja. Users slice COVID-19 viruses while avoiding the jab.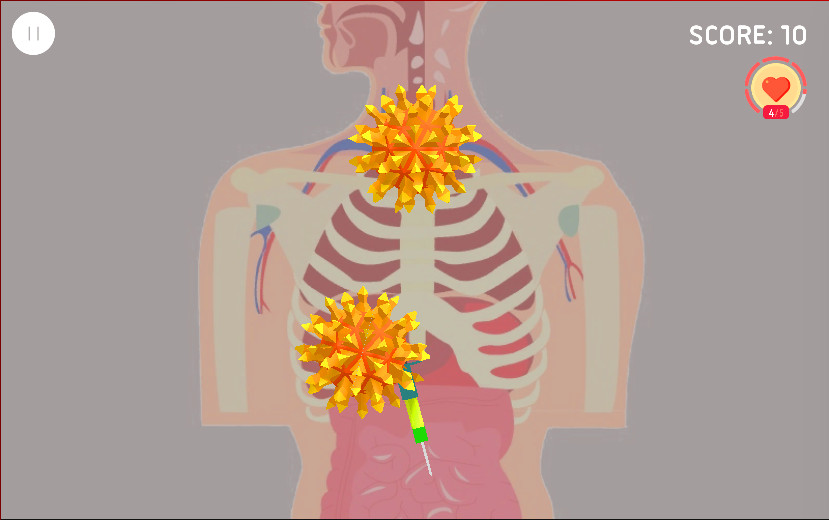 The game's concept is hilarious, especially the fact that instead of avoiding explosives like you would in the original Fruit Ninja, users are prompted to avoid the syringes full of vaccines.
It's worth noting that the project isn't trying to influence anyone's beliefs or opinions regarding the COVID vaccine. Instead, it's simply trying to make light of a very dark situation we're all in right now.
COVID slice also includes a leaderboard featuring the top 10 players. If you think you've got what it takes to eradicate COVID, I highly recommend giving this game a chance.
Plans for COVID Slice include an NFT marketplace that's currently in development, enabling users to buy, sell, and trade their NFTs for COVID19 tokens.
COVID Slice (COVID19) Tokenomics
The COVID19 token has a total supply of 1 billion, with a 24-hour trading volume of $976k, quite impressive for a brand new project that was only recently launched on CoinMarketCap today.
The fully diluted market cap of COVID19 is $58 million, which is quite significant for a recently released token.
Since COVID19 is a BEP-20 token living on the Binance Smart Chain, the best place to purchase it is on PancakeSwap.
Final Thoughts
While the COVID pandemic is not something to joke about, it's refreshing to see a project like Covid slice combining the most trending topics of both crypto and mainstream markets.
COVID Slice is both a meme and Metaverse token since it offers a play-to-earn game and makes light of the current pandemic with its game mechanics.
In addition, the fact that this project has a Minimum Viable Product (MVP) that users can check out is a primary reason for today's bullish momentum.
COVID Slice is driven by hype right now, so purchasing this token should be treated as a high-risk investment. If the price keeps rising, you could easily double your holdings, but when the bears hit the markets, don't be surprised to see the token's value potentially diminish by over 90%.
Disclosure: This is not trading or investment advice. Always do your research before buying any cryptocurrency.
Follow us on Twitter @themerklehash to stay updated with the latest Metaverse news!