Bitcoin and Ethereum continue to struggle immensely this week, losing over 30% in market capitalization over the past seven days. Rising inflation and uncertainty in global markets are causing a cascade effect in crypto. Lucky for us, the low prices mean now is an excellent opportunity to Dollar-Cost Average and accumulate underrated and undervalued projects with tremendous long-term potential. Today we look at our pick of the top three Metaverse crypto coins with a market cap below $25 million to watch in June 2022.
Note: The list below is ordered by the market capitalization of each Metaverse project, lowest to highest.
3. Wilder World (WILD) – $17.1 million
Launched in May 2021, Wilder World (WILD) is one of the market's most underrated Metaverses and NFT projects. The team behind Wilder World is building its Metaverse with Epic Games' Unreal Engine 5, which brings incredible graphics, an immersive experience, and an ultra-realistic world for users to explore. This project aims to provide a one-stop ecosystem unmatched by anything currently available on the market.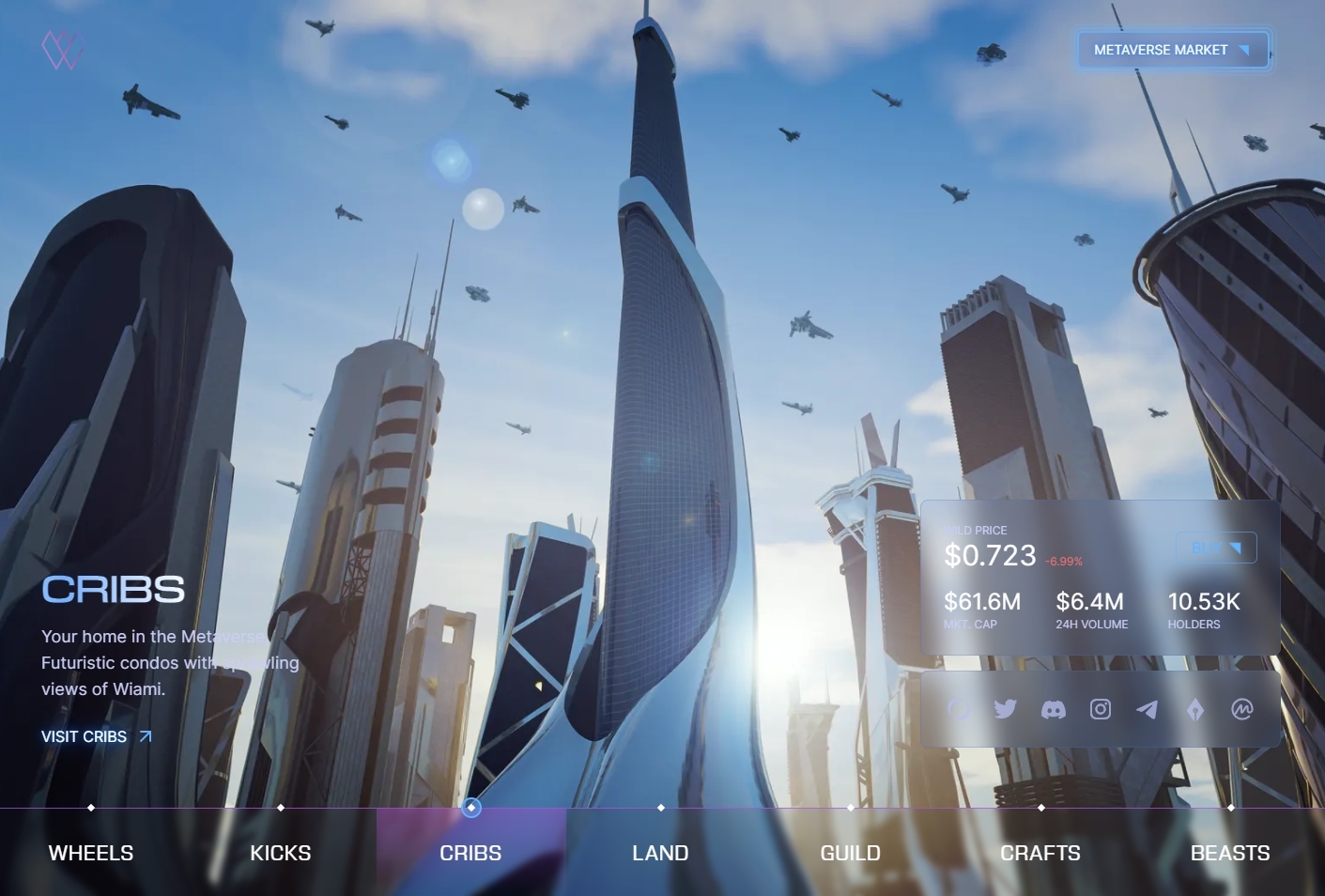 One way to explain Wilder World is the updated crypto version of Rockstar's GTA. Users can live a second life in the Metaverse and purchase items such as real estate, clothes, cars, join guilds, and much more. Wilder World presents players with an RPG-style world full of endless possibilities.
While the project is still in its early stages and the Metaverse is still in development, users can explore its NFT marketplace and purchase various in-game items for WILD tokens. If you're looking to acquire NFTs for low prices and are looking to be long-term on Wilder Worlds, we recommend checking it out and keeping a close eye on the project.
Currently, Wilder World's NFT collection includes over 6k items. The NFTs are designed by top-rated artists, and all feature high-resolution models. With the current market cap of $17 million, Wilder World is on a fire sale, and its NFTs are selling for incredibly low prices.
To stay up to date with the latest Wilder World news and join one of the most robust Metaverse communities in crypto, consider joining the official Wilder World discord server.
There's always something to do in The Wilder Nation Discord 🎨

Join us tomorrow, June 15 at 10am PDT to be guided through the creation of a 1 of 1 abstract art piece that you can share with the rest of the community!

Come elevate your creativity 🔥 https://t.co/1JiVtsqvki pic.twitter.com/G3g5CXYNpY

— Wilder World (@WilderWorld) June 14, 2022
The primary utility asset for the project is WILD, an ERC-20 token living on the Ethereum blockchain. Users can utilize WILD to interact with its Metaverse when it releases but can currently buy NFTs with the token.
You can purchase WILD on Uniswap, BitMart, KuCoin, Gate.io, LATOKEN, Huobi Global, etc.
2.Verasity (VRA) – $24 million
Launched in April 2019, Verasity (VRA) is a unique Metaverse ecosystem and project presenting the market with its Proof-of-View protocol and looking to tackle the $160 billion AdTech industry.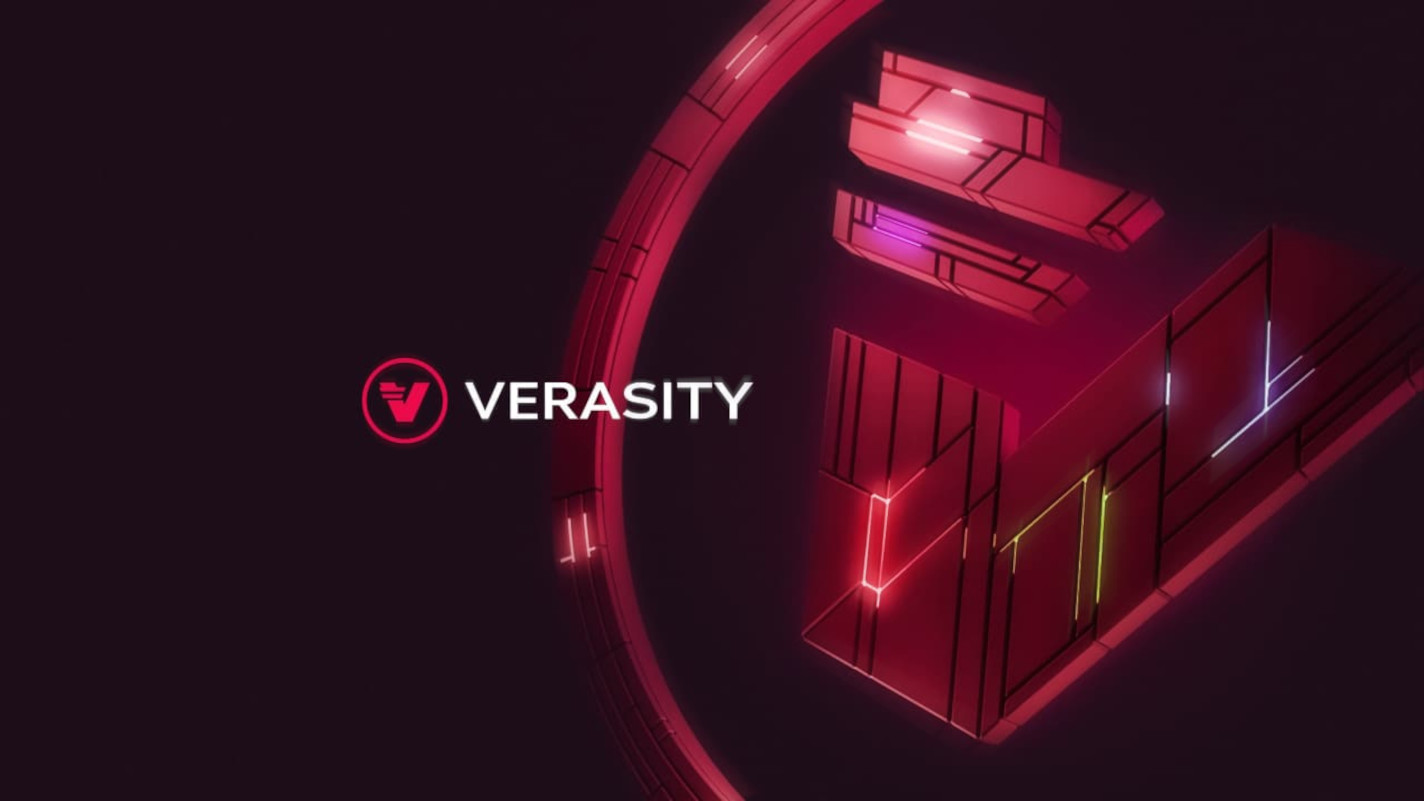 Verasity's PoV protocol can identify fraudulent bot traffic to different content and even go as far as authenticating NFT collections. Its utility is helpful in the crypto space as it's littered with fake engagement bots, copycat NFT collections, and other fraudulent projects looking to scam investors.
In addition, Verasity includes an Esports platform for its product layer, recently partnering with the leading Metaverse crypto game, Axie Infinity, to test out its platform and PoV protocol.
The current valuation of $24 million makes this a highly underrated and undervalued project, and its low unit price of $0.00536 makes it a must-watch in June 2022.
The primary utility asset for the Verasity ecosystem is the VRA token. VRA is an ERC-20 Ethereum-based digital asset distributed to users as a reward for watching content and enables payment for various services on the platform.
You can buy VRA on Poloniex, Hotcoin Global, OKX, Bittrex, KuCoin, Gate.io, etc.
1. UFO Gaming (UFO) – $24.3 million
Launched in July 2021, UFO Gaming (UFO) is a highly anticipated space-themed Metaverse crypto game integrating the latest concepts in crypto such as NFTs, gaming, virtual real estate, etc.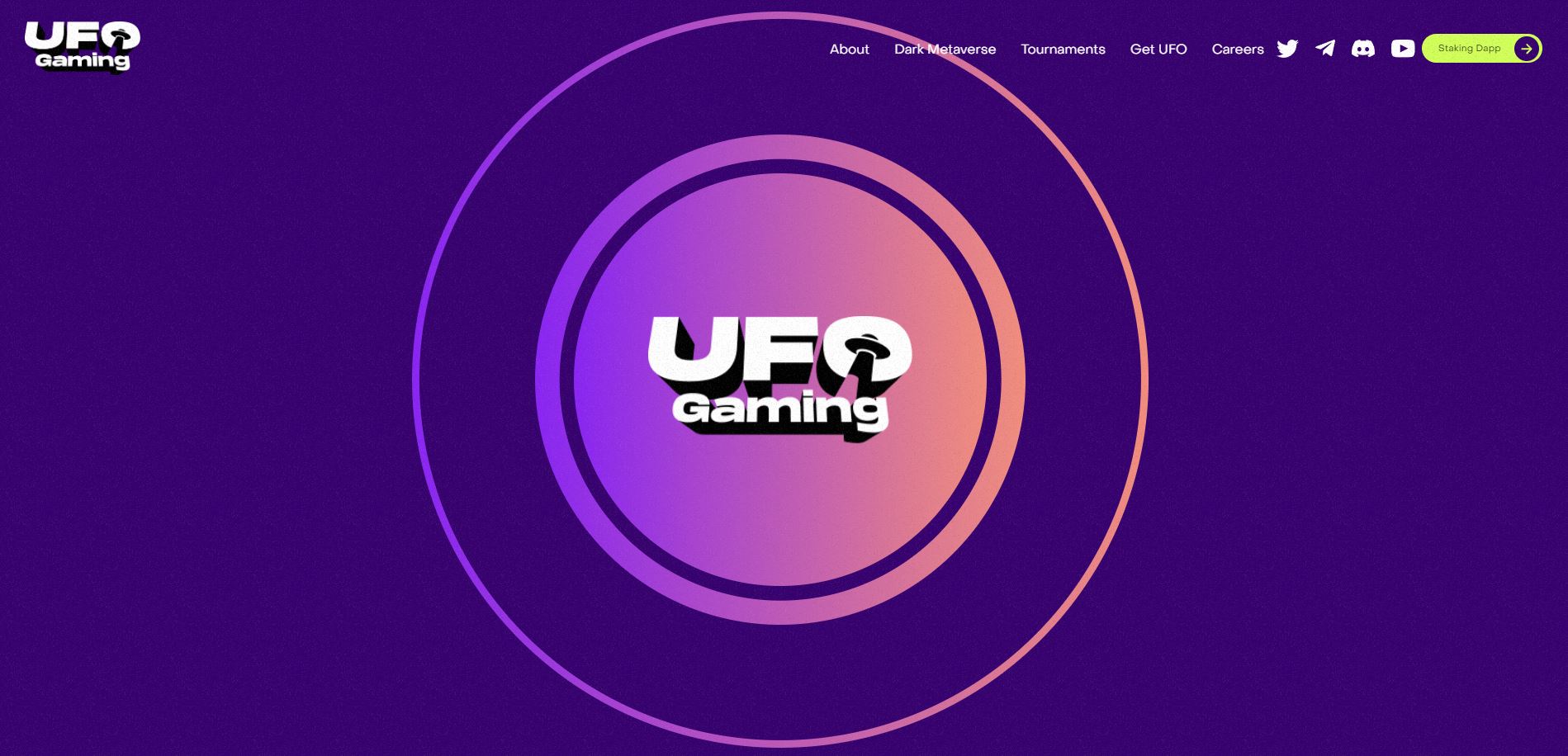 UFO Gaming is unique because it will feature several play-to-earn games. The model of the project will include several planets, each planet with its unique ecosystem, DAO, and game that users can explore. Players can hop from planet to planet and explore the various economies available.
UFO's Metaverse is called The Dark Metaverse and is currently in development. Along with various play-to-earn games, UFO Gaming's Metaverse will include a project launchpad, a virtual land marketplace, and unique interoperable NFTs with endless possibilities for utility within the ecosystem.
The first game UFO Gaming is working on is Super Galactic, currently in development and managing to open its doors to Alpha testers in April 2022. The full game is scheduled to release later this year, making UFO Gaming a must-watch in June 2022.
The project's first game, Super Galactic, will incorporate the popular play-to-earn model allowing users to generate passive income within its ecosystem. The game is currently in development, but Super Galactic opened its doors to alpha testers last month. The full version should be coming later this year.
Crypto's bear market has pushed UFO Gaming to an incredibly undervalued position with a current market cap of $24.3 million, making it an excellent opportunity to load up on UFO tokens if you're looking to bet long on this project.
Despite the unfavorable market conditions, the UFO Gaming team continues to focus on the project and build its ecosystem, recently revamping its website.
🎉We have officially released a completely reworked UFO Gaming website, acting as the new hub for UFO Gaming.

👇Take a look.https://t.co/uYyYhoFjOF pic.twitter.com/aMT1RyH3aD

— UFO Gaming (@TheUFOtoken) June 9, 2022
The primary utility asset for the game is the UFO token, an ERC-20 asset living on the Ethereum blockchain. UFO Gaming also includes the UAP token, another utility asset enabling holders to breed NFTs within the game.
You can purchase UFO on KuCoin, Uniswap, Gate.io, LBank, etc.
Disclosure: This is not trading or investment advice. Always do your research before buying any Metaverse crypto coins.
Follow us on Twitter @themerklehash to stay updated with the latest Crypto, NFT, and Metaverse news!
Image Source: lumerb/123RF