There are a lot of cryptocurrency exchanges on the market, each offering unique features to traders. Today we will be reviewing PrimeXBT, a cryptocurrency exchange launched in 2018 and headquartered in Seychelles. Let's take a closer look at what the platform has to offer.
First things first, unfortunately, due to local laws and regulations, PrimeXBT is not available for US users. However, the good news is all the other territories are supported.
According to their official website:
"PrimeXBT is an award-winning platform that allows you to trade global financial markets using Bitcoin, USD Tether, USDC, and more. "
Traders have several options for trading, including Margin trading, Copy-trading, Yield farming, and more.
For Margin trading, users have the option to create a new margin account with Bitcoin, Ethereum, Tether USD, and USD coin. Depending on the amount you deposit, users will have different margin rates available.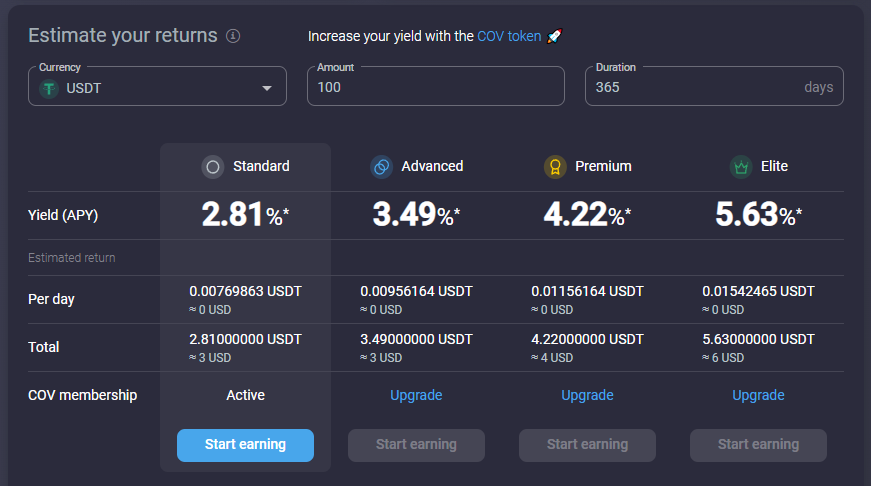 For Yield accounts, traders can choose from several options starting from 0.69% APY and going as high as 5.63% for the Elite USDT account.
PrimeXBT called these accounts Covesting Yield Accounts, which act on behalf of users to participate in selected DeFi products and obtain and distribute realized earnings, all with a single click. Traders can choose to earn with ETH, USDT, or USDC.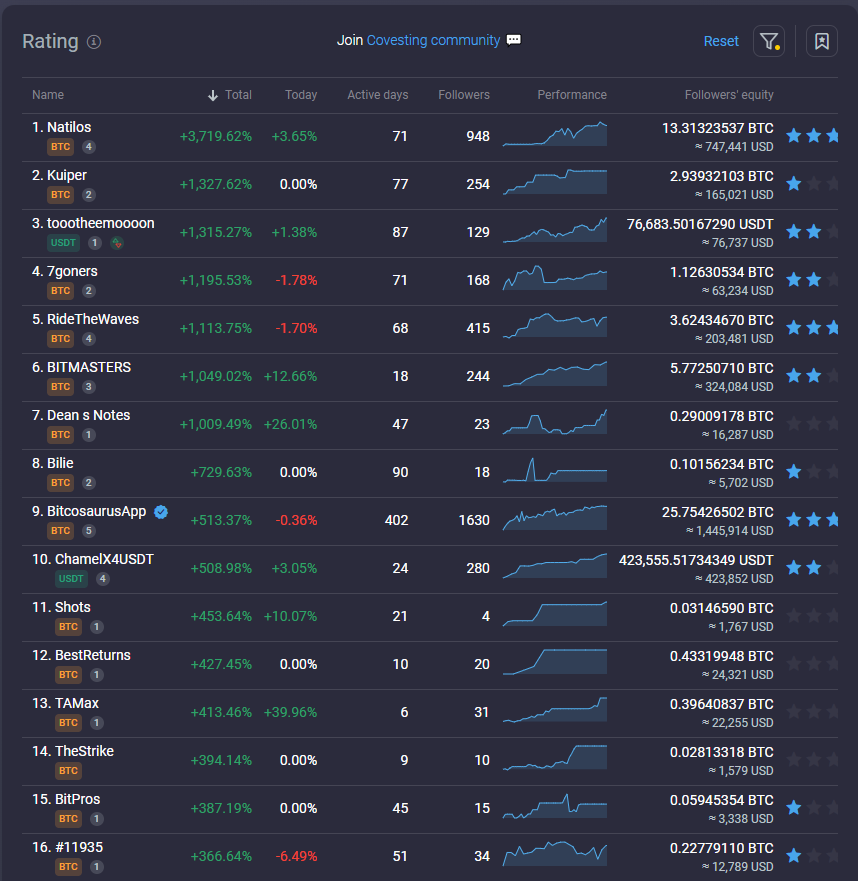 Another excellent feature for PrimeXBT is their Copy-trading feature, allowing you to select from various traders and copy their trades.
Last but not least, PrimeXBT has a contest section, which enables users to trade the global markets and test their trading skills in a simulated environment. That means no real-world money risk! Traders can join to compete with others around the world and climb the leaderboards to win prizes.
After joining a contest, players will receive virtual funds and use them in the platform's simulated environment.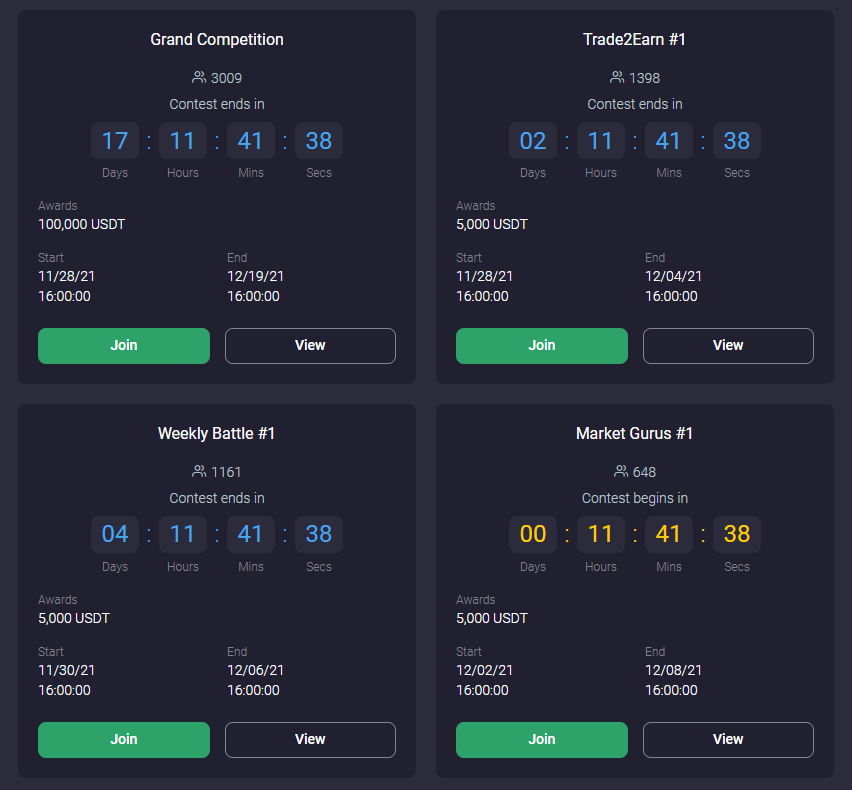 What matters the most in contests is total trading performance or percent ROI. The top three traders who achieve the highest returns will receive prizes.
Last but not least, PrimeXBT has various promotions for new users, such as a $50 bonus for the first deposit to a margin account and much more.
Overall, PrimeXBT offers a simple and easy UI that's perfect for someone looking to trade and earn with crypto without dealing with all the technical aspects. One-click Yield Farming is a great way to earn passive income from your current cryptocurrency holdings without exposing yourself to too much risk.
Official Website: https://primexbt.com/
Disclosure: This is not trading or investment advice. Always do your research before buying any cryptocurrency.