By Dmitriy Gurkovskiy, Chief Analyst at RoboForex
EOS is correcting slightly on May 28, trading at $7.92.
The steady uptrend, however, is still going on. On H4, the price got boosted and broke out the previous channel boundary at 50% Fibo, or $8.52. The MACD, meanwhile, is diverging, which may signal a reversal. Therefore, once the target at $8.52 is reached, the price may hit the local support at $7.32, and then, after breaking it out, head further down to $5.44, the previous ascending channel support.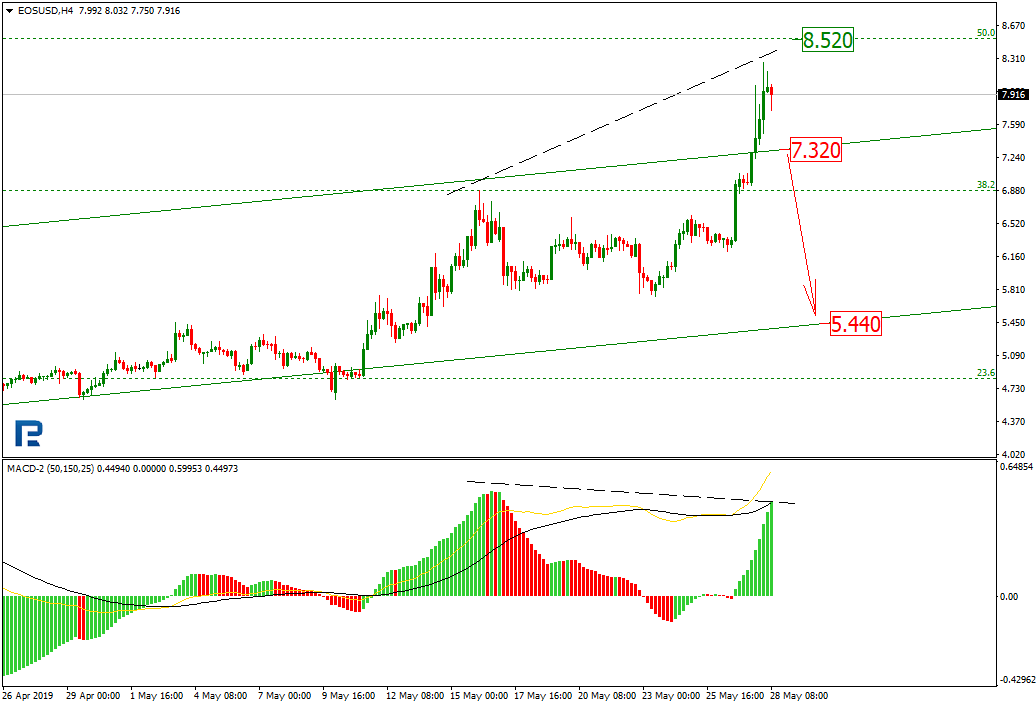 On H1, the Stochastic formed a black cross in the overbought territory, which may signal the price could be taken to $7.32. However, after testing it, the price may well rise to $8.52.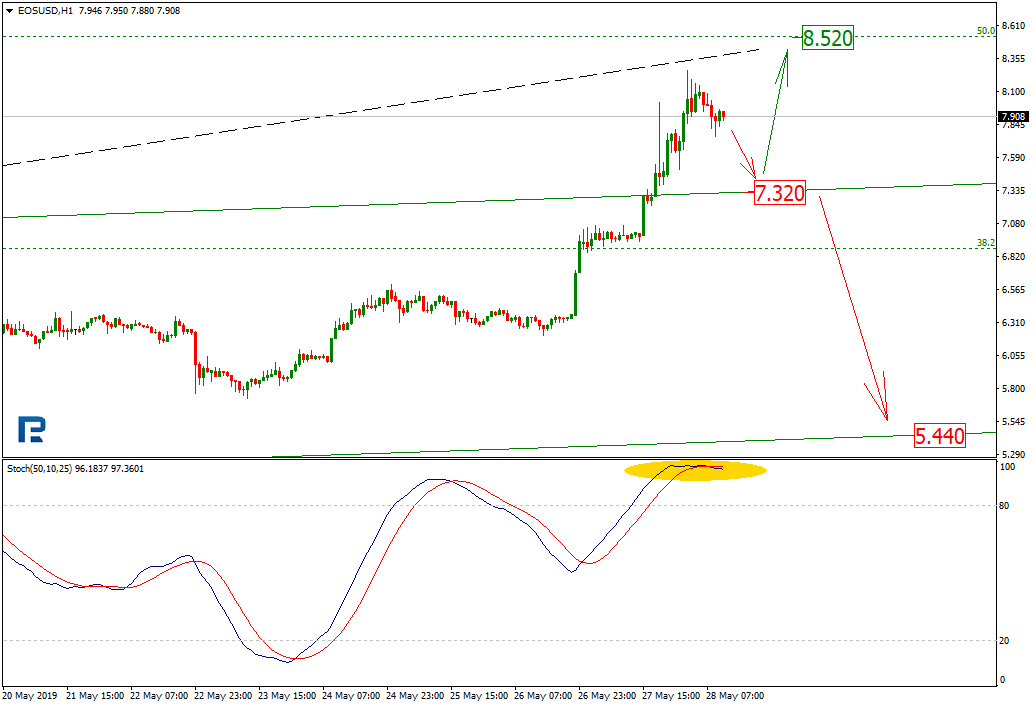 Overall, EOS is so far doing well this year. Today, it reached its 2019 high, although correcting afterwards. The general crypto market sentiment is rather optimistic, and yet, this is not the only reason.
As early as March 2019, Dan Larimer, EOS Tech Director, said an important event was going to happen on June 1 in Washington DC. There's nothing else to add to that so far, and the market is just guessing. In fact, this could be anything from a road map all the way to new trademarks, with updated release cycles and wallet codes in between.
In early 2019, Block.One mentioned new app releases a few times, so this may be what people are expecting by June 1. This could well be the EOS protocol update as well, which will be also great, as market desperately wants it.
Earlier this year, EOS trading turnover was around $630M, now it's around $5B. Currently, the coin is number five in the most in-demand crypto rating, its market cap being $7.10 billion.
Disclaimer
Any predictions contained herein are based on the authors' particular opinion. This analysis shall not be treated as trading advice. RoboForex shall not be held Company for the results of the trades arising from relying upon trading recommendations and reviews contained herein.