There is always some sort of hype going on in crypto at any given time. Where its ICOs, IPOs, NFTs or meme coins, there's never a shortage of hype and excitement in crypto markets.
Today we bring you Dogelon Mars aka Dogelon ($ELON), a rival meme token to Dogecoin that's close to overtaking it!
What Is Dogelon Mars ($ELON)
At its core, $ELON is a meme project with quite a backstory:
According to their website, a young Dogelon Mars was born on Mars in the year 2420, where he lived peacefully with his family. They worked hard to bring technology to their colony until the dreaded arrival of the Annihilators, who would chase young Dogelon through space and time.
Lucky for Dogelon, he was able to find refuge on earth and begin a new journey. Dogelon new that in order to assist mankind in technological advancement he would need to establish an intergalactic currency. As such, we welcome Dogelon Mars ($ELON)
$ELON Tokenomics
Let's be real, most investors and enthusiasts are more concerned about the tokenomics of $ELON rather than the backstory. After all, most people are looking to make a bag by participating in this project.

$ELON's current circulating supply is similar to $SHIBA's sitting at 557,528.01B.
In order to make the project more appealing to investors, $ELON burned 50% of the tokens by sending them to Vitalik Buterin, and another 50% was permanently locked in a Uniswap liquidity pool.
This means that the circulating supply won't go any higher which is a huge reason why this project is so attractive to investors and generates so much hype.
Moreover, a huge plus for this project is that it has over 100k holders. This means that the funds are fairly distributed between investors, as such the chances that a whale will crash the market by selling off is relatively low.
How to buy $ELON
The easiest way to purchase $ELON right now is by using Uniswap. You will need Ethereum tokens and an Ethereum wallet such as MetaMask in order to connect it on Uniswap.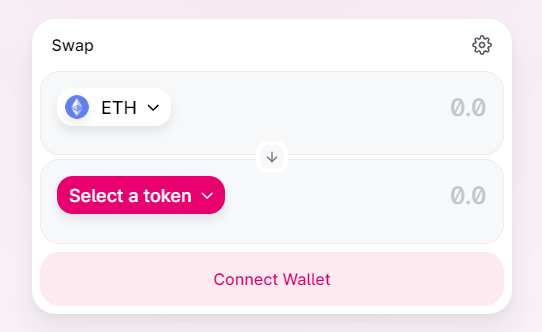 Next, you will have to select the token you want to swap your ETH into, in our case select ELON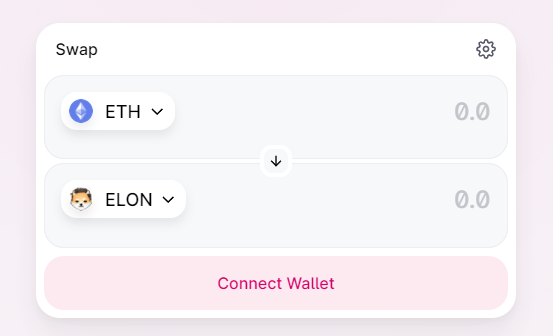 Last but not least, connect your wallet, sign the transaction, and you've just gotten your bag of $ELON.
Dogelon Mars Price Prediction
While $ELON is seeing crazy fluctuations, we're seeing a healthy amount of trading volume and price fluctuation that suggests that this token is still in the process of gaining hype and support.
Moreover, we can see a slight increase in trading volume in the past 24 hours which could signal another bull run for $ELON.
If you're on the fence about whether or not to invest into $ELON, I would do some more research and check out their community on telegram to see if this is something you want to be a part of.
Source: The VR Soldier