Solana is one of the best platforms for NFT, Metaverse, and blockchain games. It features high-speed low-fee transactions making it perfect for dApps that require high on-chain interactions. Today we look at the top three Solana-based blockchain games to play in May 2022.
3. SolaJump
Launching in December 2021, SolaJump describes itself as the simplest play-to-earn game on the blockchain. It's a play-to-win NFT-based game on Solana, looking to revive short gaming.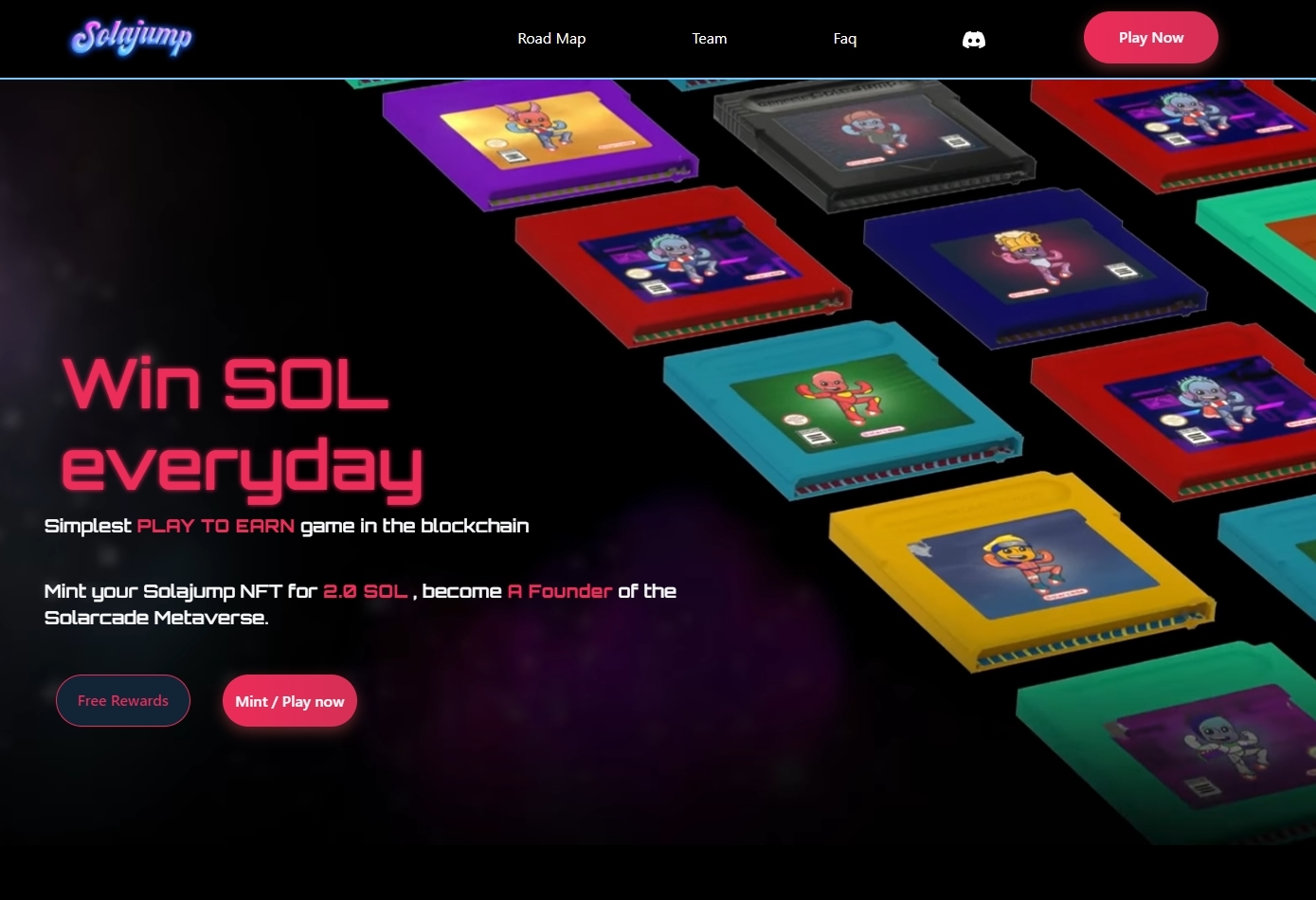 To start playing, users must mint a SolaJumper NFT for 2 SOL. Users can then start playing a simple 2D arcade game whose goal is to achieve the highest score by jumping on moving platforms and avoiding obstacles.
The SolaJumper NFTs feature a collection of 10,000 algorithmically generated unique collectible characters integrated into the game and deployed on the Solana blockchain. The NFTs grant access to the game and enable users to compete against thousands of players to win prizes.
Users can purchase SolaJumper NFTs on secondary Solana NFT marketplaces like Solsea. The current floor price is 1.4 SOL, quite a bit lower than the original minting price for those on a budget that still want to try out the game.
2. DeFi Land
Launched in December 2021, DeFi Land describes itself as a multi-chain agriculture-simulation game created to gamify Decentralized Finance (DeFi).
The game aggregates different protocols into one gamified experience. It integrates the play-to-earn model to reward users for achievements, tasks, unions, crafting, fishing, etc. In addition, DeFi Land integrates NFTs into its game assets with unique functionalities.
Users can check out the game by connecting via a Solana-based Web3 wallet like Phantom. The game is currently in public beta and available for everyone to test out.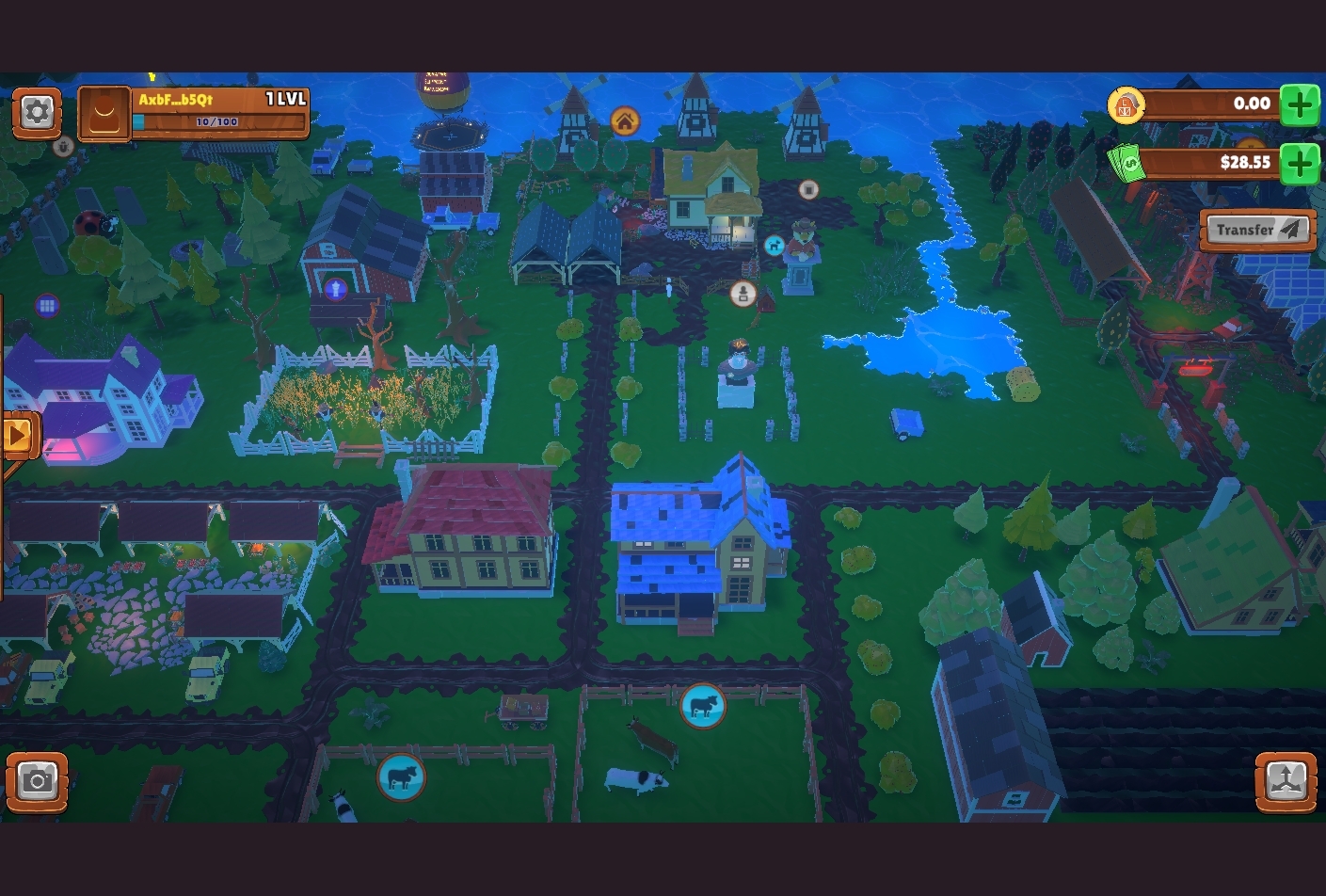 The game is exceptionally well designed for an in-browser experience, and we recommend checking it out. Users can head over to the market and purchase DFL tokens, the primary utility asset on the platform.
DFL currently features a market cap of $13.9 million with a 24-hour trading volume of $391k. It's the native utility asset enabling users to compete, bet, tip, and trade in-game assets and NFTs. In addition, DFL is also a governance asset allowing players to influence how the network allocates its resources.
1. LadderCaster
Launching the Alpha Season 1 on May 6th, 2022, LadderCaster is a real-time mobile strategy and NFT market economy game. LadderCaster combines elements of classic board games, ranking, and market features integrating blockchain and NFT technology into its ecosystem.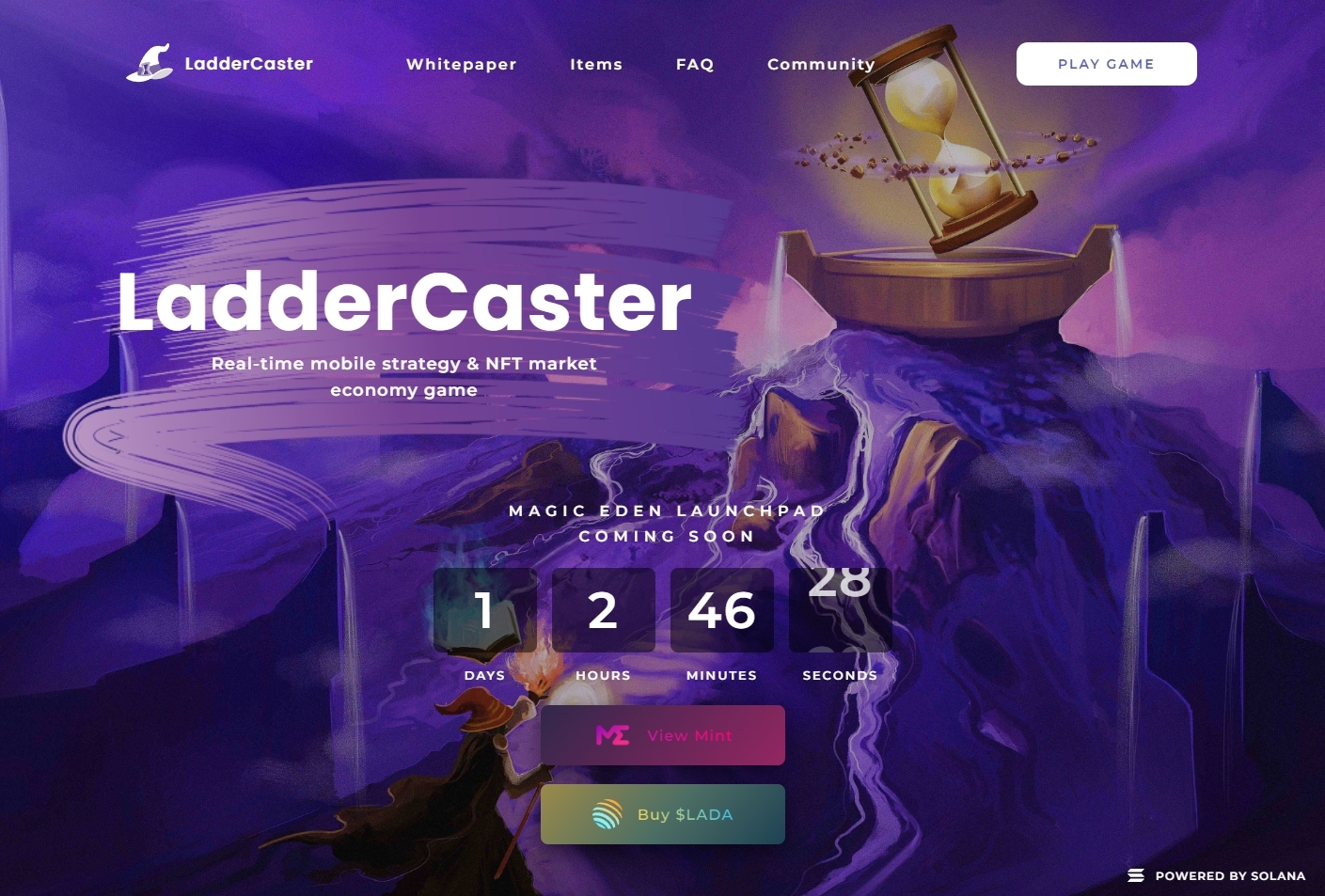 The game features the play-to-earn model to reward users for their skill and strategy, resetting the playing field every season.
The game is relatively complex, utilizing a map of three columns and thirty rows. Each row represents a different level, and the game's goal is to race their way to the top. The game's economy is player-owner, where users have the power to trade any resources or in-game assets earned through playing.
If you're looking for a new blockchain game, we recommend waiting until May 6th to test out the new season for LadderCaster. Since the game will be reset, everyone will start on a level playing field, making it easier for new players to learn the game's basic mechanics and start earning rewards.
LadderCaster also features its native LADA token powering the ecosystem and the game. LADA can be purchased on Raydium.
Disclosure: This is not trading or investment advice. Always do your research before buying any Metaverse crypto coins.
Follow us on Twitter @themerklehash to stay updated with the latest Metaverse news!
Image Source: aleksandrasova/123RF