With Bitcoin facing bearish momentum once again, falling below the $30k level, Terra 2.0 (LUNA) continues to trade sideways at the $6 level, and Terra Classic (LUNC) loses yet another zero, currently trading at $0.00009454 with a market capitalization of $617 million and falling. Let's look at any relevant news regarding LUNA and LUNC and see what the future holds for the two digital assets.
Terra 2.0 (LUNA) Price Continues to Trade Sideways
It seems LUNA has found its support level of $6 as it has been trading around that level for the past three days, briefly peaking above $7 only to return to current levels shortly after.
Meanwhile, Terra 2.0 continues to onboard additional partners and dApps to its platform and recently added a new profile picture and banner to its Twitter account.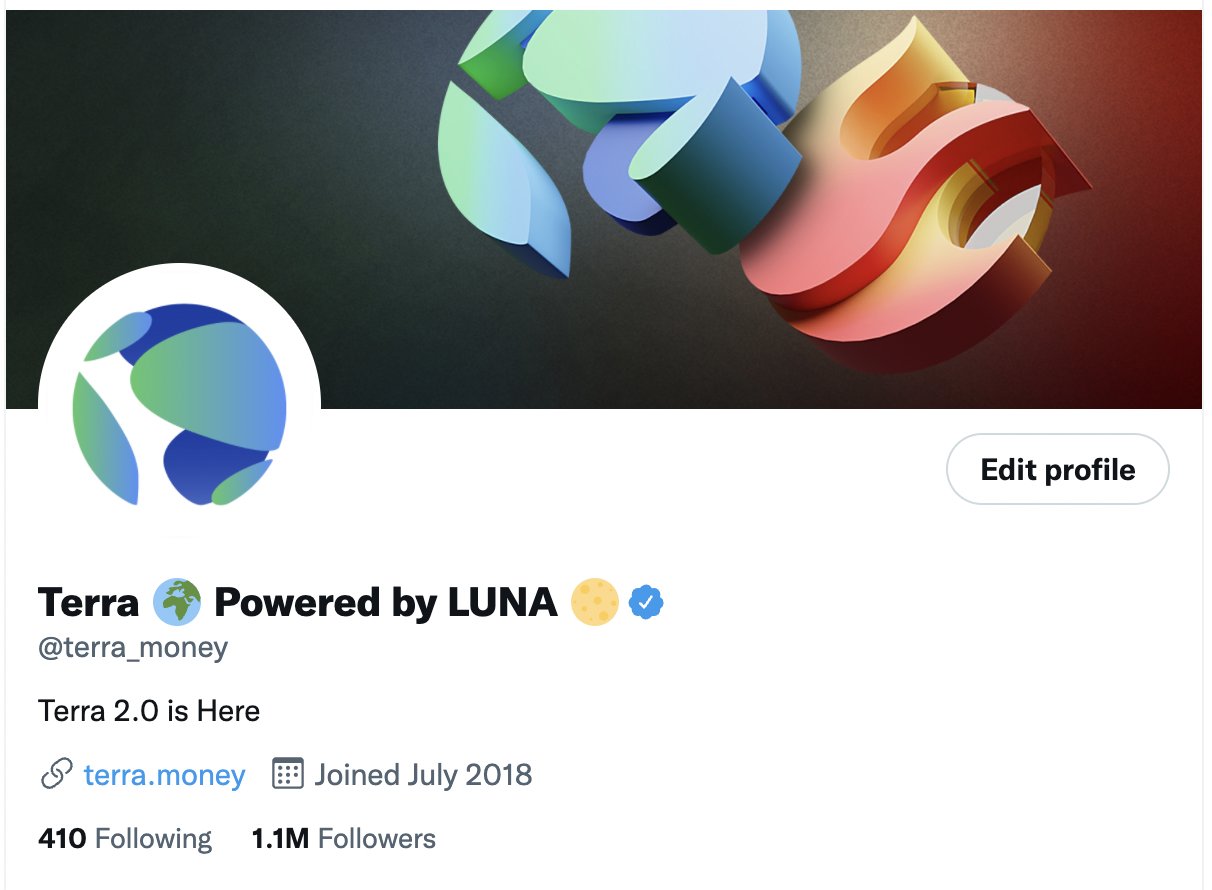 As mentioned in our previous Terra 2.0 article yesterday, several services are already launching on the new chain, including Stader Labs, a staking platform, Terraswap went live, and Phoenix Finance, another DEX, announced a partnership with Leap wallet to launch on Terra 2.0.
Today, Coinhall announced that it's joining Terra 2.0 to add to its ecosystem. Coinhall is a real-time charts and Decentralized Exchange aggregator providing the latest analytics for Terra. It supports Terra Classic but will soon integrate Terra 2.0, NEAR, and JUNO.
While Terra 2.0's ecosystem is expanding daily, since Bitcoin and Ethereum are struggling today, it's nearly impossible for LUNA to see significant bullish momentum with such market sentiments. However, the good news is that LUNA's valuation is still holding strong above the $1 billion mark, and if the markets turn green next week, LUNA could attempt to breach the $10 mark again.
Terra Classic (LUNC) Continues to Lose Value
When it comes to Terra Classic (LUNC), the cryptocurrency continues to decline in value, recently losing another zero and currently trading at $0.00009483.
Surprisingly enough, TerraClassicUSD (USTC) gained over 28% today, rising from a low of $0.01572 to a current high of $0.01958. Still, USTC is trading around 80% below its peg, and a rebound back to $1 is unlikely.
The good news is that over 1 billion of USTC has been burned, reducing the overall supply by roughly 9% as the stablecoin's total supply declined from 11.2 billion to 10.2 billion. The recent token burn is likely behind today's 28% gain for USTC.
What can save LUNC is if exchanges start burning the tokens held in their wallets. While that likely won't happen, if the Airdrop for LUNA required exchanges to burn the old LUNC tokens, Terra Classic would have a much better chance of a rebound. However, with over 6.5 trillion tokens in circulation, there's an incredible supply that will continue to push LUNC's price down.
Disclosure: This is not trading or investment advice. Always do your research before buying any cryptocurrency.
Follow us on Twitter @themerklehash to stay updated with the latest Metaverse news!