Illuvium price is up 40% today, making it the biggest gainer on Crypto.com. With a market cap of $946 million and a 24 hour trading volume of $297 million, ILV is making big strides in the market.
We last reported about Illuvium in our Top 5 Metaverse Coins Gaining Over 20% Today article. It seems that for ILV, the pump is not yet over as the price continues to rise, currently attempting to breach the $1,500 level.
Let's take a closer look at Illuvium and its ILV token and see why the price is rising so much.
What Is Illuvium?
Illuvium is an open-world RPG adventure game that's built on top of the Ethereum Blockchain. The Illuvium Metaverse contains diety-like creatures called Illuvials, which players can discover and collect.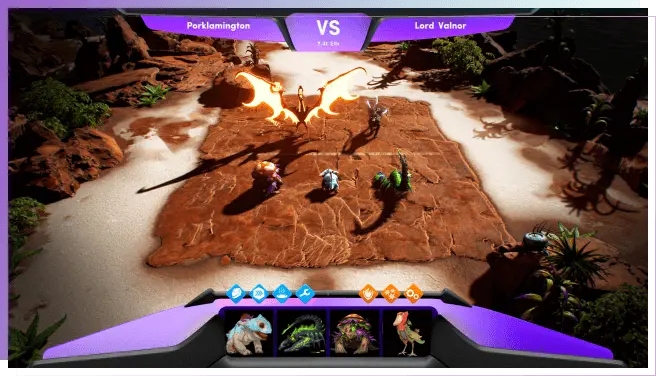 There are over 100 Illuvials that populate the alien world, each possessing different attributed and classes.
The Beta version of the game is scheduled to launch in Q1 2022, when players will be able to experience the Illuvium Metaverse for themselves.
In addition, Illuvials features a variety of NFTs that are listed on Opensea, and can be used in the game when it does launch.
Why Is Illuvium Price Rising?
Illuvium recently raised over $2 million in funding from Polemos, a Play-to-earn gaming guild. The recent investment will be used to accelerate user adoption on the platform by building a multilayered network of players
In addition to the $2 million investment, Illuvium has one of the strongest communities supporting it. According to Alexa, The official Illuvium site is ranked as the top 10,000th site in the world by traffic, showing just how many people are checking out ILV.
Furthermore, there's an Illuvium NFT listed on Opensea.io with a current price of over $3.7 million! The NFT is called Atlas and featured a futuristic frog like creature.
It's clear that there is a strong community behind Illuvium, which is one of the main reasons ILV was able to reach a $900 million valuation.
Illuvium Price & Tokenomics
Illuvium is currently trading at $1,506, up over 44% in the past 24 hours. With a market cap of $968 million, ILV is definitely attempting to complete the $1 billion valuation milestone. With a 24 hour trading volume of $323 million, that just might happen.
Illuvium's total supply is 7 million tokens, with a circulating supply of 642 thousand ILV. This means only 6% of the total supply is in circulation, which shows just how scarce this token is.
Most of the trading volume is coming from Binance, which would be the best place to purchase ILV if you're not in the US. If you are in the US, KuCoin has a ILV/USDT trading pair that's available to trade for all users.
Disclosure: This is not trading or investment advice. Always do your own research before buying any cryptocurrency.
Follow us on twitter @themerklehash to stay up to date with the latest cryptocurrency news!