By Dmitriy Gurkovskiy, Chief Analyst at RoboForex
The ETH has put its restoration on a halt: the market situation does not stimulate active buying. Tuesday morning, August 20th, the cryptocurrency slightly declines, trading at $198.95.
On H4, the Ethereum has formed a convergence after nearing an important correction level of 61.8% ($163.20) Fibo. This suggests the development of an uptrend but only after a breakaway of the resistance line of the current channel. Another confirmation of the growth would be the Gold Cross on the MACD. The goals of the growth are at $231.50 and $262.60.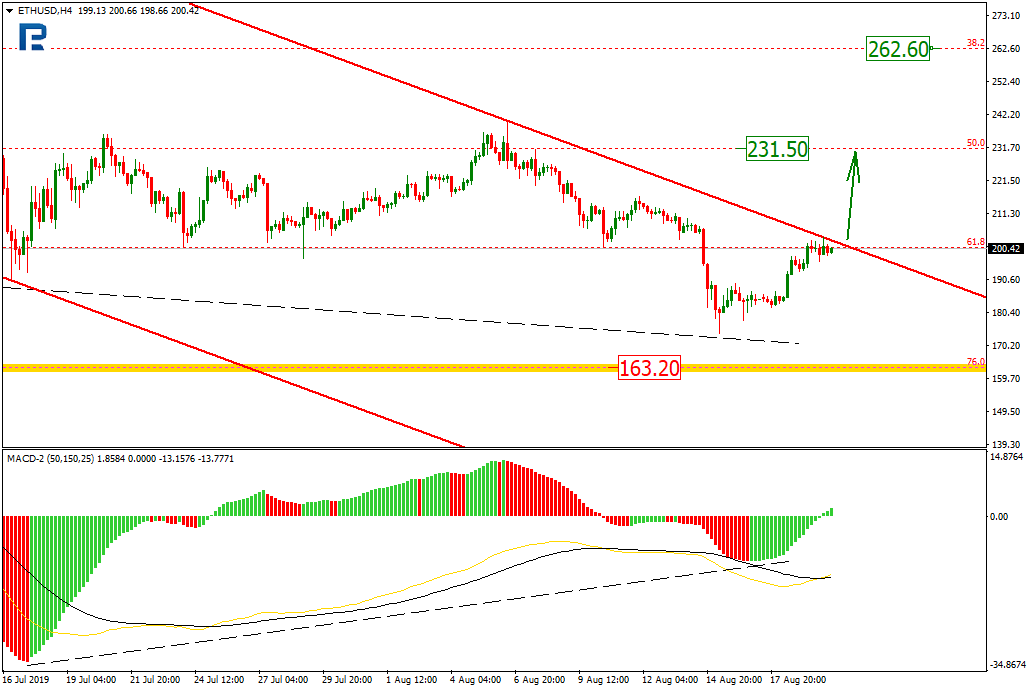 On H1, the short-term market moods are visible. The quotations are testing the resistance line, while the Stochastic remains in the overbought area, having formed a Black Cross and a divergence. Such a set of signals may signify a potential for a correcting decline to 23.6% ($197.57), 38.2% ($193.83), 50.0% ($190.81) and 61.8% ($187.69) Fibo.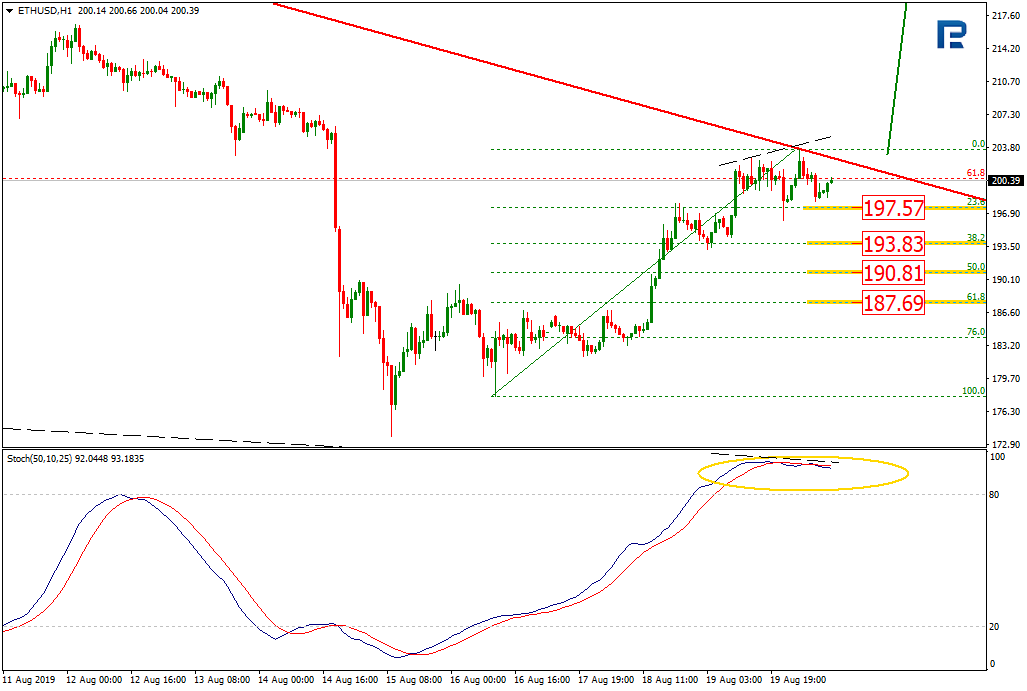 As the creator of the ETH Vitalik Buterin says, the main problem of cryptocurrencies, including the ETH, remains the problem of scalability. This is the reason for which institutional-level investors cannot work with virtual currencies and platforms. Solving this problem requires time, but it has already become obvious that we have missed the precious moment for platform development.
According to Buterin, the Ethereum blockchain is almost filled up, and if a large investor decides to join in, the system will be virtually paralyzed because transactions will significantly grow in price.
However, Buterin sees a way out: each computer should verify a small part of transactions. Then the safety parameters will not slumber while the expenses will decrease almost 100 times. Buterin and his team are really focused on making the system as user-friendly as possible and spreading the blockchain technology.
Disclaimer: Any predictions contained herein are based on the authors' particular opinion. This analysis shall not be treated as trading advice. RoboForex shall not be held liable for the results of the trades arising from relying upon trading recommendations and reviews contained herein.