Through this extended downtrend, one coin being challenged heavily is Ethereum (ETH). Ethereum has been subject to massive bleed since its peak prices earlier in this year. Today, ETH is trading below US$450, the lowest since December 7. Following December 7, Ethereum saw an explosion- tripling in value. Unfortunately, these gains have now been almost entirely erased.
Beyond the overarching pressure of a global bear market, Ethereum has been subject to increased pressure due to the further developments of a number of cryptocurrencies and crypto-initiatives seeking to overtake the blockchain application platform. It can be argued that these competitors are succeeding in chipping away at the giant, as market dominance of ETH has fallen from over local highs of 22% to current lows below 15% in a span of less than two months. During this time period, Ethereum's market cap has fallen from US$110 billion to $44 billion.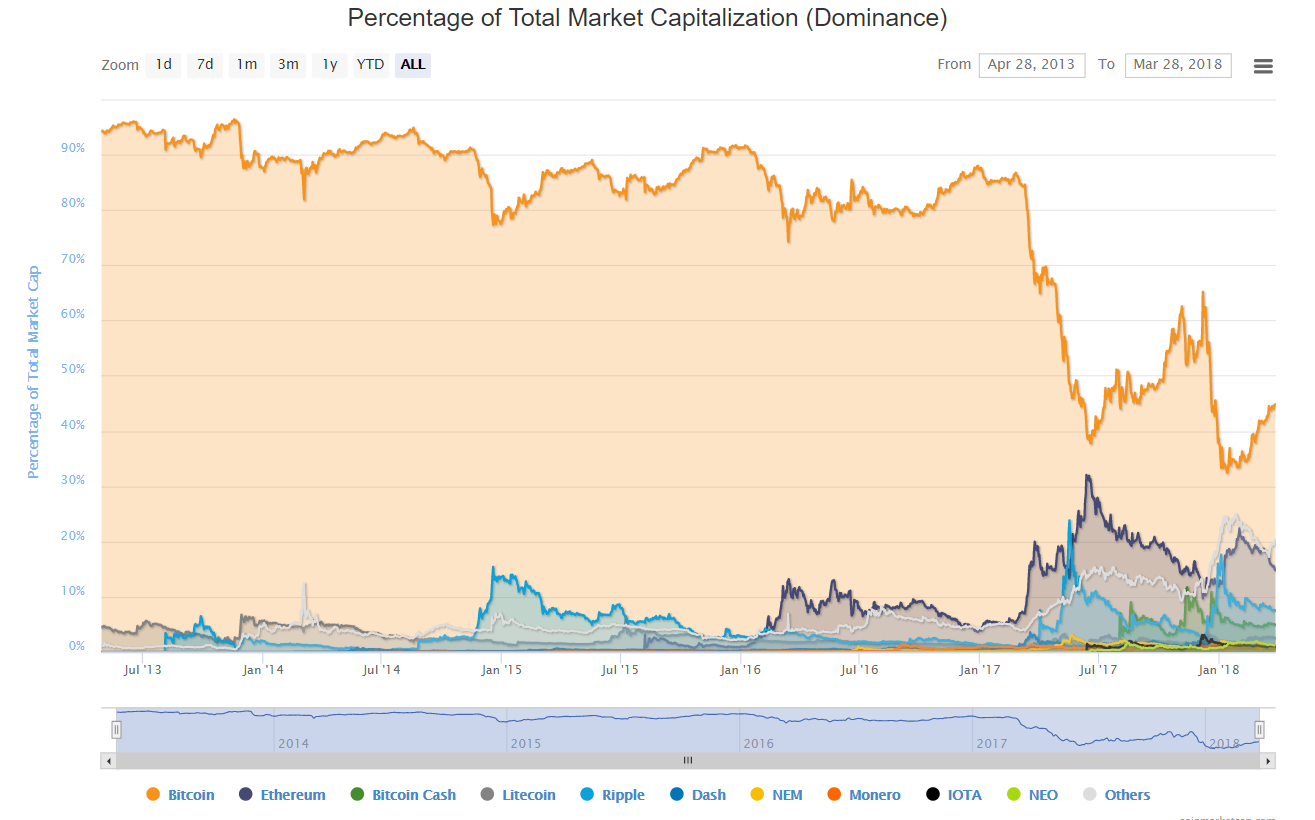 With this extended downtrend, speculators have began asking themselves when the three year, ten figure behemoth will prove itself through a truly "killer app"- some development beyond ICO tokens and virtual kitties that will spawn meaningful, widespread use of the platform to revolutionize the way in which industries, individuals, or societies interact. Supporters of the project, however, recognize that such an application takes a significant amount of time and resources to come to fruition, and three years of development shouldn't suggest panic or uselessness.
Regardless, it's impossible to ignore the growing impact of Ethereum's competitors. Most notably, Bitcoin's Lightning Network very recently officially entered mainnet release. Additionally, six lightning apps, or LApps, were introduced just today. These LApps represent the first smart applications of the Lightning Network, and these applications can potentially expand to take on the same functionalities Ethereum provides. Beyond this, cryptocurrencies like NEO, Cardano, and ICON are similarly developing blockchain protocols that rival and even go beyond the services and capabilities Ethereum offers.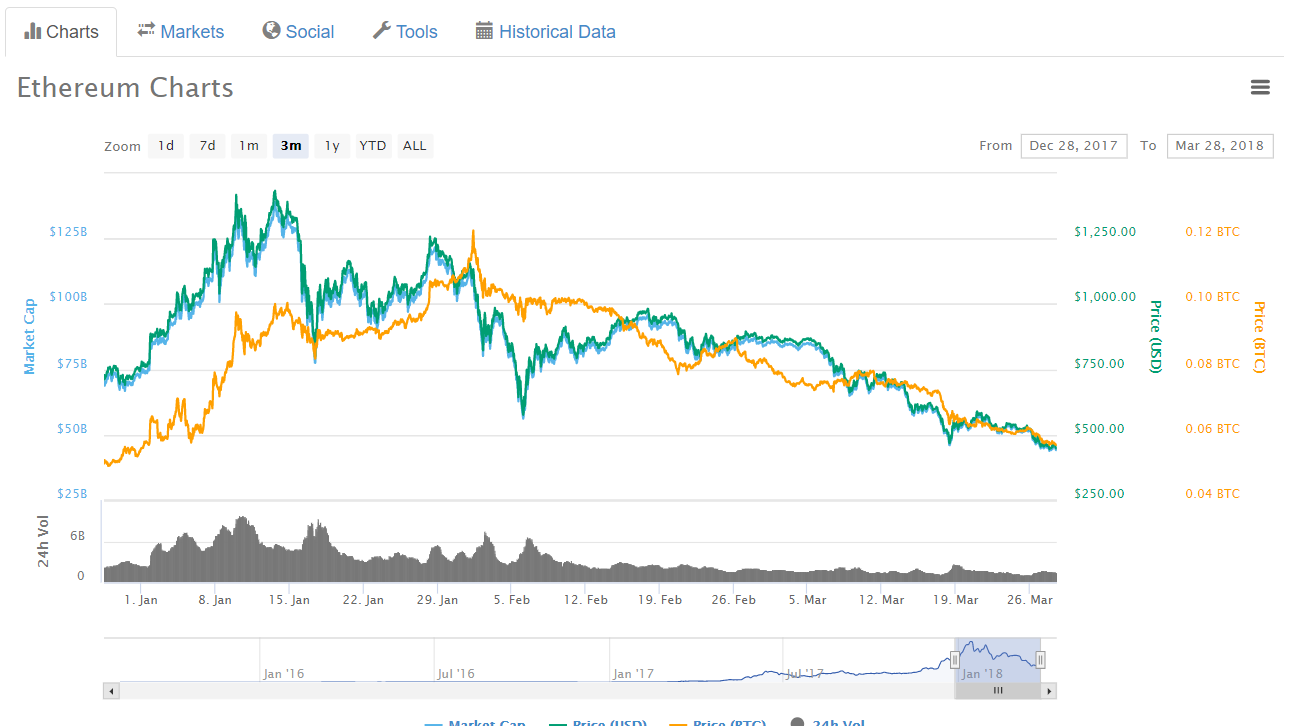 Competition aside, Ethereum still represents an absolutely massive project that many of the world's top minds are working on. There are thousands of groups and individuals creating new and exciting projects on top of and alongside the Ethereum network. Regardless of other cryptocurrencies in the market, the Ethereum protocol has huge intrinsic value. Once global markets shift in favor of the bulls, it's likely that some positive price movement can once again take Ethereum upwards.