Cex.io one of the first major cloudmining operators has just annouinced that it will be temporarily shutting down its cloudmining services to the public. It has also been added that the trading exchange platform launched by the same company will remain in play unaffected by the closure.
"Suspension of CEX.IO cloud mining service is only a forced temporary measure, the result of cloud mining costs exceeding mining profit,"Jeffrey Smith, Chief Information Officer of CEX.IO. "Currently all cloud mining/maintenance costs are directed to the Hardware provider, hence, we are open for negotiations with additional mining hardware providers, who can offer favourable terms. And, as soon as we get an opportunity to upgrade mining hardware, or come to more efficient terms with energy suppliers, cloud mining process will be automatically resumed."
Cex.io was one of the first major players in the cloudmining game. Standing against the odds and surviving as other cloud mining companies went bust or were uncovered to be Ponzis. However as with any mining operation profits are essential to the growth and welfare of the business. As seen above, the blog post released by the company, the company has struggled to maintain profits and are not able to pay for maintenance whilst sustaining withdraws.
The trading platform hosted by the company has remained online due to it relying simply on trades for profit. Taking certain percentages out of every trade has become a much more profitable method than mining. With the foreseeable future pushing more and more miners out of the game it will only be soon enough that only the biggest survive.
However all is not lost for those who purchased ghs from the cloud mining provider as the company released the comment below stating customers can enable their mining power manually if they want to.
If you had GHs, you will still have them, but you will not mine with them. You can, however, resume mining manually if you choose. In any case, you can trade GHs for BTC or any other currency of your choice. CEX.IO is still a fully functioning exchange.
It was also stated that the company may decide to resume full time mining operations soon should mining become profitable once again.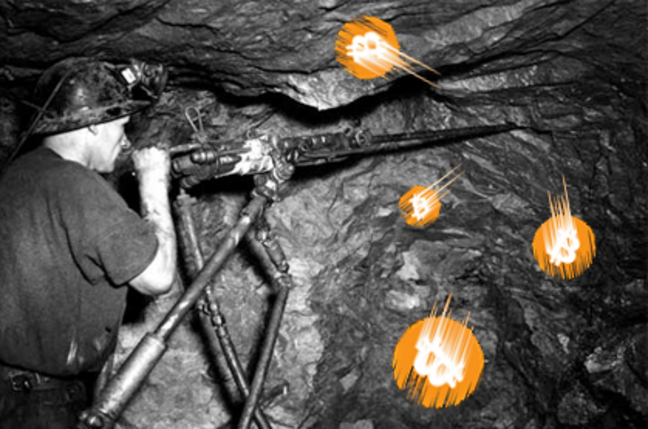 Difficulty VS Profits
It may not be apparent to many of the big players in the mining industry but to many small mining farms and home miners the recent spikes in difficulty and crash in price have contributed to many miners being squeezed out of the mining game. Whereas previously (2010) you could generate 50 Bitcoins from the comfort of your own home using nothing more than a GPU, difficulty has risen constantly over the past years making mining at home almost obsolete.
To conclude the mining game is pushing even the biggest of competitors out and seeing Cex.io pushed out has left many wondering, when will their time be up. What once used to sustain the bitcoin network, essential to its development is now a privilege only few can afford to keep having. To have the latest Bitcoin news at your fingertips stay tuned to BTCFeed and